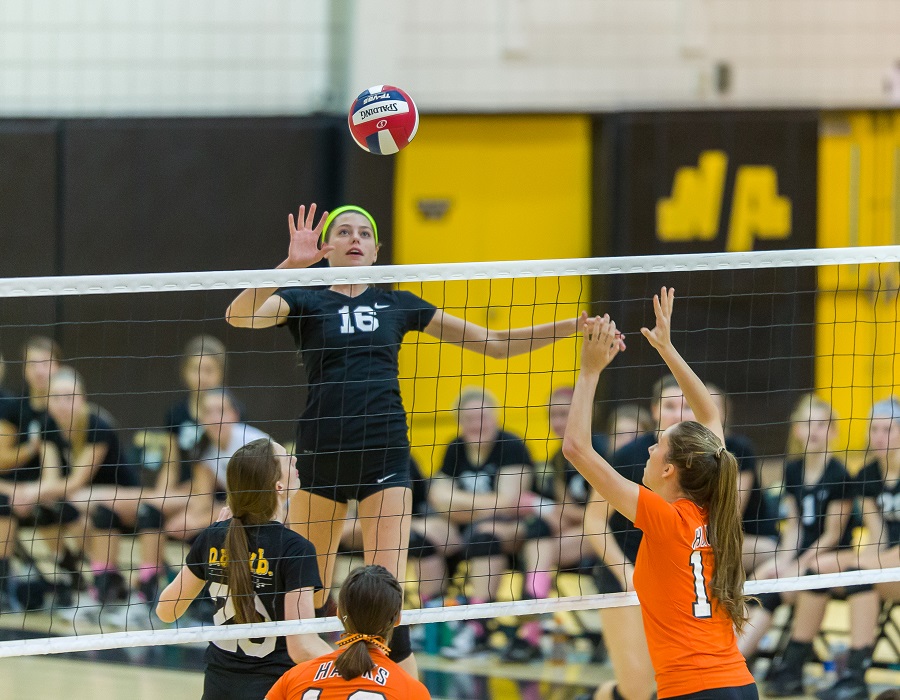 Lady Tigers Advance To Meet Top-Seeded Shaler
by Patrick McKay
In what was a rematch of the 2013 WPIAL Finals, the Lady Tigers played host to Lady Blackhawks of Bethel Park in the first round of the 2014 WPIAL playoffs.  North Allegheny entered the tournament as the eighth seed and Bethel as the ninth.  Not many would have guessed that these two would meet so early after both making the final last year in which NA was the eventual champion.
The intensity was high from the start of the contest and all four games went back and forth.  In the first game NA trailed by as many as four points several times. Strong play by senior Bree Blair and freshman Piper Morningstar together at net would prove to be too much for the Lady Black Hawks to handle.  Trailing 12-14 the Lady Tigers would mount a run and never look back taking the game, 25-17.
Bethel Park who would take the second game, 25-19, held a lead in every game of the match.  However senior Meg Morningstar and junior Annika Chang would take over the match and lead the Lady Tigers past Bethel taking games three  and four by scores of 25-18 and 25-19, respectively, and winning the match, 3-1.
The Lady Tigers have developed in to championship caliber team once again as many players are offering contributions to the victories. They are healthy and playing well at the right time as Lauren Schwartz (5 Kills) and Taylor Lake (2 Kills) are back in form and Tayler Ricketts (5 Kills) has been a consistent contributor. Defensive specialists freshman Erin Carmody and Cayla Donahue held down the back line well. Meg Morningstar led the Tigers with 14 kills and six blocks and was named the Wright Automotive Player of the Game. She was supported by Bree Blair who had seven kills and six blocks. Chang had eight kills on the night.
The Tigers head into the quarterfinal round of WPIAL Playoffs next Tuesday when they face the top seeded Shaler Titans at a site and time to be determined. For a photo gallery of NA's win over Bethel Park, courtesy of photographer J.J. LaBella, click here.