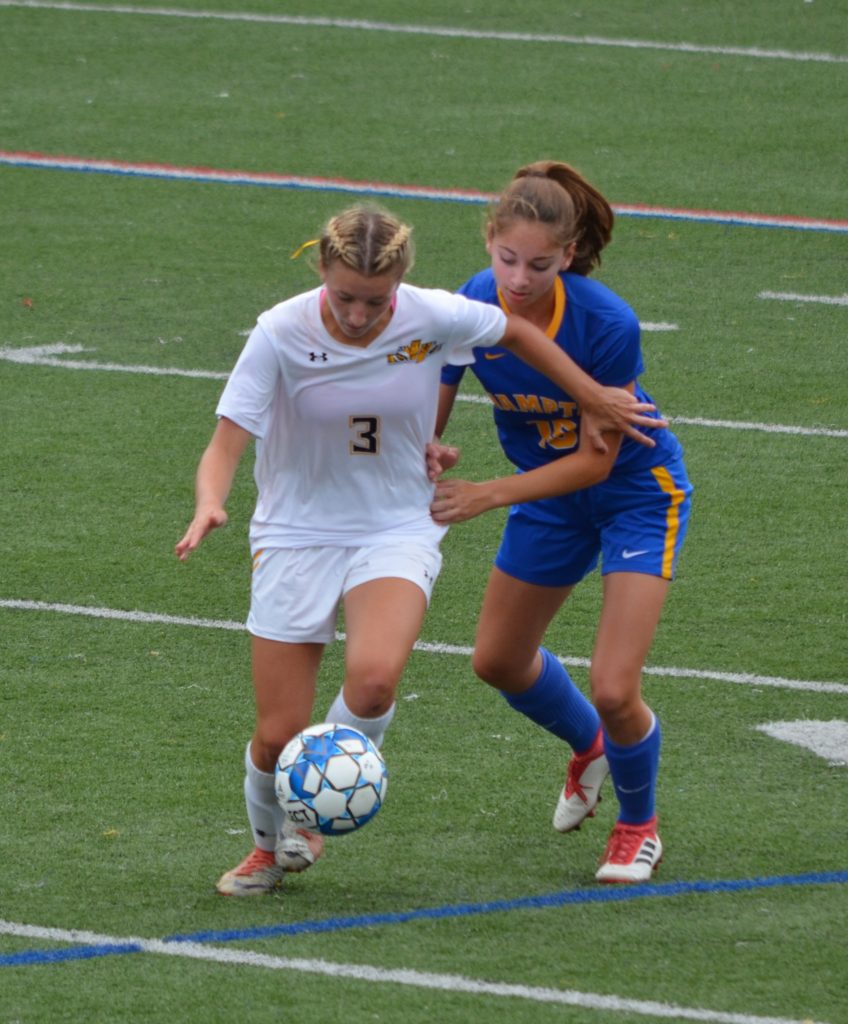 Lady Tigers Fend Off Talbots In Season Opener, 3-2
By Girls Soccer Contributor
The North Allegheny girls' soccer team opened the 2018 season with a 3-2 victory over the Hampton Talbots on Saturday.
The Tigers were able to control the ball for the majority of the first half which led to a significant advantage in shots on goal. NA held a 7-1 edge in shots and a 5-1 advantage in corner kick opportunities. The pressure the Tigers put on Hampton's defense was spread out evenly with six different Tigers recording shots on goal.  The lone shot by the Talbots came in the closing minutes of the first half when Madison Vukas made a diving save to hold the score at 0-0 at halftime.
While there wasn't much scoring action in the first half, that all changed in the second half with four goals being scored in a nine-minute span.  Emma Bundy led off the scoring by turning a defender just outside of the 18-yard box and firing a long-range shot with her left foot past the Hampton keeper with only seven minutes gone by in the half.  The Bundy goal gave the Tigers a 1-0 lead.
Less than five minutes later, North Allegheny was called for a foul in the box and Hampton tied the game at 1-1 with a penalty kick.  Just three minutes after Hampton tied the game, the Tigers struck again as Bundy assisted with a pass to Alex Adams who shot the ball into the net for a 2-1 lead.  Isabella Pietropola scored moments later by shooting the ball top shelf after a nice give-and-go passing combination between her and Bundy. Thanks to the Pietropola marker, the Tigers held a 3-1 advantage.
Hampton was able to close the gap with another goal to make it 3-2. With the game in the balance and NA only owning a one-goal lead, Hampton was able to get behind the NA defense, but Juliana Werner was able to making a diving stop on the Hampton forward to prevent a breakaway and potential game-tying goal.  In the end, the North Allegheny defense held strong and the Tigers secured a 3-2 victory at Hampton.
Up next for the Tigers is a significant section match against rival Pine-Richland on Wednesday at 7:30 p.m.  The game will be broadcast live via the internet on the North Allegheny Sports Network.