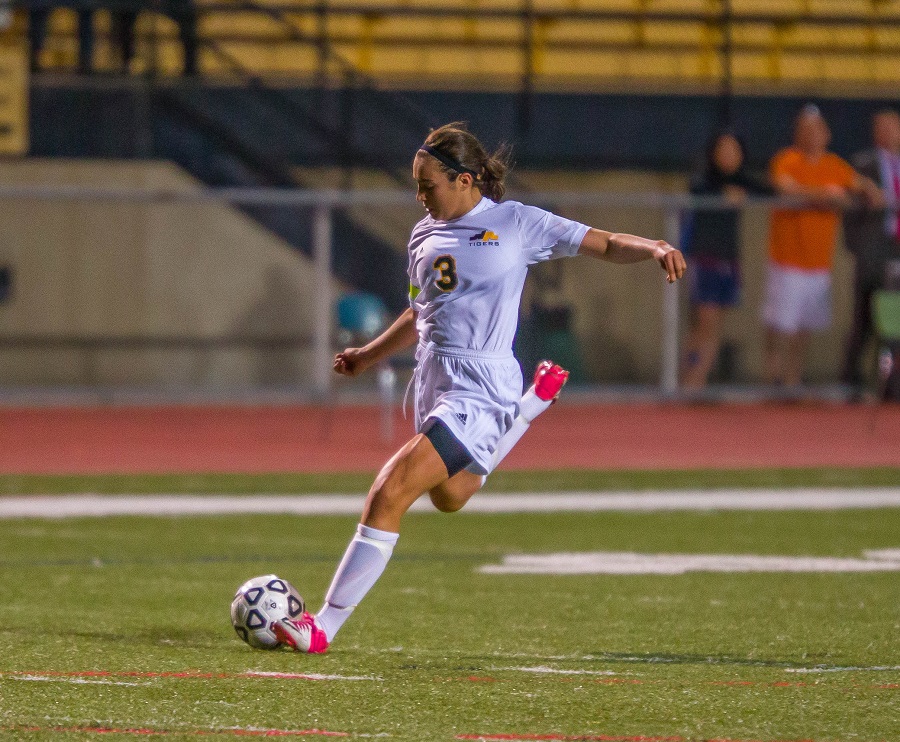 Lady Tigers Hammer Indians, 6-1
North Allegheny scored four second half goals, two of them sophomore Amanda Miller, to bury the North Hills Indians on Monday night, 6-1.  The Lady Tigers owned the opening half of play, with goals by senior Ryleigh Gapczynski and junior Emily Lyon to grab a 2-0 lead. Gapczinski's goal came at the 20th minute of the half on a direct kick from 18 yards out, and Lyons goal was set up on a corner kick by senior Lauren Briggs at the 28th minute. Despite all of NA's dominance, North Hills entered halftime down by just a goal as the Indians scored off a corner kick at the 38th minute on their only shot of the half.
Leading 2-1 at the outset of the second half, the Lady Tigers blew the game wide open thanks to an onlsaught of goals.  Three minutes into the half, junior Savana Yurick played a beautiful through ball to sophomore Marina Thornton who booted it home for a 3-1 advantage.  Yurick's passing set up NA's next two goals as well as Miller and senior Alexa Mermigas converted those terrific passes into goals for a 5-1 lead.  Miller capped the scoring for a 6-1 victory.
North Allegheny jumps to 10-0 overall and 6-0 in Section 2-AAA with the victory.  North Hills remains winless in the section with an 0-6 mark and 1-8 record overall.  North Allegheny looks for another win on Wednesday night when the Lady Tigers visit Shaler at 7:30 pm.