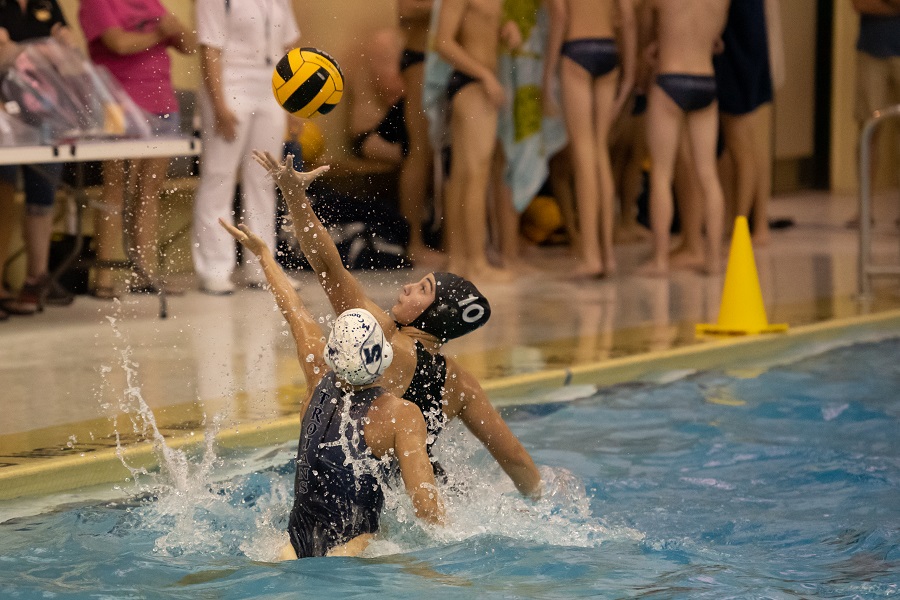 Lady Tigers Rise Up To Win NA Invitational Title
North Allegheny High School was the host site for the annual Tiger Invitational over the weekend and the NA girls' water polo team went a perfect 4-0 to claim the tournament title. The Lady Tigers earned wins over Governor Mifflin, McDowell, Fairview and Villa Maria en route to tournament gold.
The NA girls opened up the invitational with a blowout of Governor Mifflin, 18-4. Four different players scored four goals each, including Anna Kegel, Sarah Koehler, Rebecca Melanson and Emma Halle. Also chipping in with one goal apiece were Rory Kooker and Maggie Adkins. Sophomore Hannah Ziegler earned the win in net with 10 saves.
In the next game against McDowell, matters were much closer as NA scored the only goal in the fourth period to win a 7-6 thriller against the Trojans. Melanson paced the offense with three goals, followed by Halle's two goals. Adkins and Emma Donnelly added single goals as well. Koehler was strong defensively, providing a team-high five steals. Ziegler once again picked up the win with eight saves.
Against Fairview, the Tigers rolled to a 19-8 victory. Halle was the catalyst with an eye-popping 10 goal performance. Koehler posted a team-best nine assists and five steals, to go along with two goals as well.
For the tournament championship, North Allegheny jumped out to a 2-0 lead in the first period against Villa Maria and held on for a 9-7 victory. Halle and Koehler each notched a hat trick. Melanson scored a pair of goals and Kegel added another. Ziegler reeled in 11 saves to complete a successful home tournament for the Lady Tigers.
Things didn't go quite as well for the NA boys with losses to Governor Mifflin, Cathedral Prep and McDowell for an 0-3 outing.
In the opener, the NA offense posted 10 goals but Governor Mifflin outlasted the Tigers for a 16-10 win. Junior David Lomakin led the team with six goals and senior Ben Phillips scored the other four goals, to go along with three assists and two steals.
The next contest saw Cathedral Prep score five goals in the fourth period to pull away from NA for a 12-4 victory. Phillips totaled two goals, with Keller Sens and Asher Jones chipping in with one goal each.
The tournament finale was a tightly-contested affair, however, McDowell netted two late goals in the fourth to eek out a 9-7 win over the Tigers. Lomakin had a strong all-around game with three goals and four steals. Phillips tallied two goals, while Sens and freshman Sean McClellan posted one goal apiece.
On the season, the NA boys have a record of 2-9. The Lady Tigers are 7-4 on the campaign following their tournament championship. North Allegheny will travel to Wilson High School this weekend for the Beast of the East Invitational.