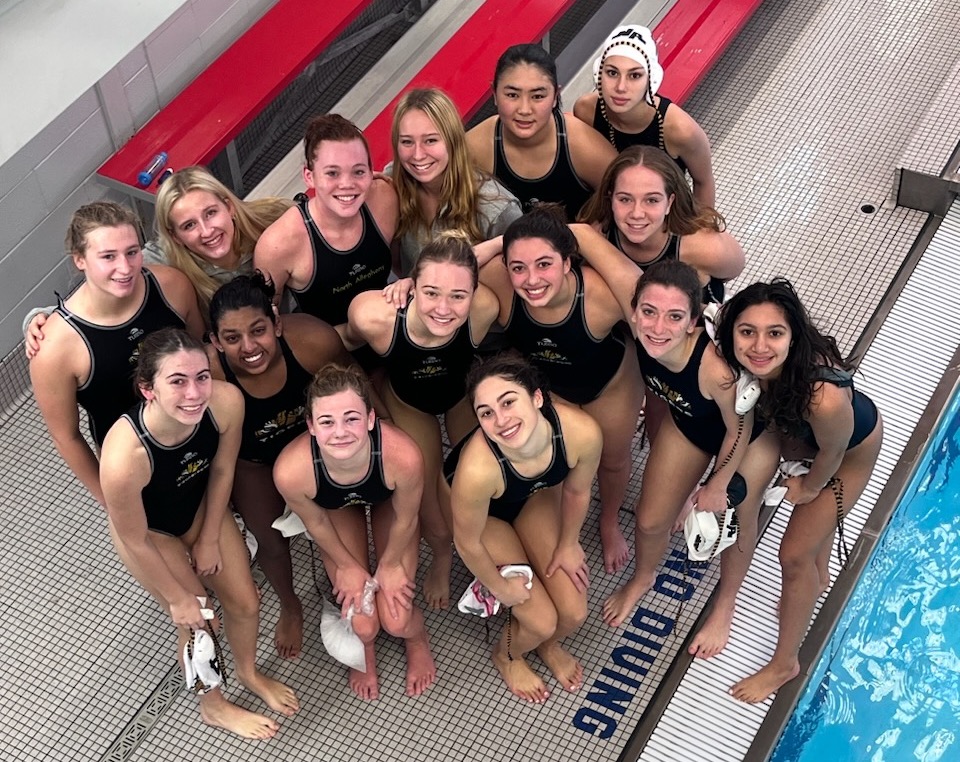 Lady Tigers Take 7th Place At State Championship
The North Allegheny girls' water polo team earned a seventh-place finish at the Pennsylvania State Championship on Saturday with a thrilling 9-7 win in overtime over Muhlenberg. With a strong finish to the 2023 season, the Lady Tigers also notched the Western Conference Northern Division title.
The Lady Tigers opened the tournament on Friday against top-seeded North Penn and dropped a 12-2 decision against the eventual state champions.
On Saturday, the eighth-seeded Tigers took on fourth-seeded Wissahickon and nearly pulled off the upset. Tied 8-8 after four quarters, senior Carissa Jones scored a pair of goals in the second overtime period but Wissihickon managed to score three times in the extra session to escape with an 11-10 win over NA. Jones finished the contest with a team-high eight goals and sophomore Tori Tieppo scored twice in the defeat. Senior goalie Izzie Trunzo made 14 saves.
In the seventh-place consolation game, North Allegheny played in another nail-biter and this time prevailed, defeating Muhlenberg, 9-7. Down 6-4 in the final stanza, Jones and sophomore Bella Spino netted back-to-back goals to knot the game at 6-6 and force overtime. In the extra session, Spino, Tieppo and Katyusha Peregoncev all scored to propel NA to victory. Overall, Jones led the team in scoring with four goals in the contest, followed by Spino's two goals. Tieppo, Peregoncev and junior Ava Sharar all tallied one goal apiece. Trunzo made 12 saves with two assists and a team-leading four steals.
Individual accolades were attained by several Tigers at the conclusion of the tournament. Trunzo was named first-team all-state and was named Pennsylvania's inaugural Goalie of the Year award winner. Jones was tabbed second-team all-state and Tieppo garnered all-state honorable mention laurels.
The Lady Tigers conclude the 2023 season with a  15-9 record. The North Allegheny boys' water polo team will vie for a state crown at North Penn High School on Nov. 3-4.