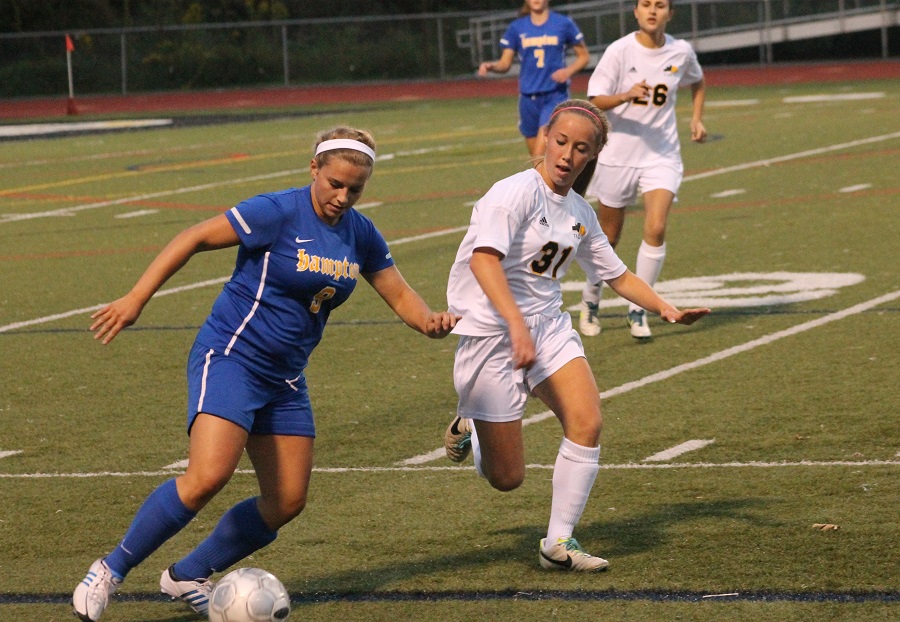 Lady Tigers Take Down Talbots, 6-2
North Allegheny bounced back into the win column on Monday night with a section victory on the road, defeating the Hampton Talbots by a 6-0 decision. Determined to rebound from Saturday's setback to Seneca Valley, the Lady Tigers dominated the Talbots and jumped out to a 5-0 lead.
Senior Savana Yurick opened the scoring for the Tigers in the 9th minute to put NA on top, 1-0. In the 22nd minute, junior Amanda Miller played a ball across the 6-yard box to senior Maria Gonchar who finished off the play for a goal and a 2-0 Tigers advantage. In similar fashion, Yurick played a pass across the box in the 38th minute that sophomore Samantha Shoup buried for a 3-0 Tigers lead.
Senior Sara Chomos tallied a goal in the 43rd minute of the contest to increase the Tigers lead to four before the tandem of Gonchar and Miller combined two more times before the night was through.  In the 54th minute, it was Gonchar this time who set up Miller for a 5-0 NA lead.  After Hampton broke the shutout, Gonchar helped set up Miller again for a marker in the 59th minute to bring the score to 6-1, Tigers.  Hampton capped the scoring on a penalty kick goal in the 60th minute to send the game to its final, 6-2.
North Allegheny improves to 7-3 overall and 6-2 in Section 2-AAA. Hampton falls to 4-6-1 overall and 2-6 in section play. The Lady Tigers look for another section win on Wednesday night with a home game against the Butler Golden Tornado.