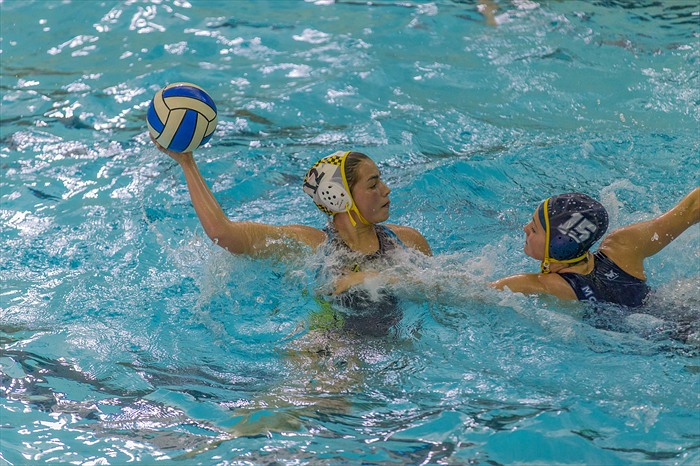 Lady Tigers Water Polo Takes 1st Place at McDowell Invitational
The North Allegheny Girls Water Polo Team made a splash to open the 2013 season, taking first place at the McDowell Invitational over the weekend. The Lady Tigers swept through host McDowell, 10-4, led by a three goal outing by sophomore Esma Dollaku. NA followed that up with an 11-8n win over Thomas Worthington, paced by five goals from senior Mia Siclari. Junior Morgan Soulia scored three goals for the Lady Tigers in their 11-9 win over Fairview, earning the right to face Villa Maria for the tournament title. Dollaku emerged with a big game in the title contest with six goals, joined by junior Claire Washabaugh who scored six goals as well. Senior Abi Rubio helped the offensive attack with three assists and sophomore Taylor McClennan aided the defense with four steals. Senior goalie Kristen Bishop was strong throughout the tournament, posting nine saves in the championship match and 19 for the weekend.
The weekend started nicely for the NA Boys Team who opened with a 15-8 victory over host McDowell. Junior Max Staresinic and senior Gabe Gaspar led the way with four goals apiece in the win over the Trojans. However, the Tigers dropped a pair of hard fought games to Cathedral Prep, 15-13, and Greenwich, 11-7, to end the Boys' run at the McDowell Invite. Staresinic finished the weekend with a team-high 12 goals.
North Allegheny will return to action on Friday, September 20 when the Tigers take part in the Beast of the East Invitational. Action begins at 4:00 pm on September 20 and continues the following day at 8:00 am.