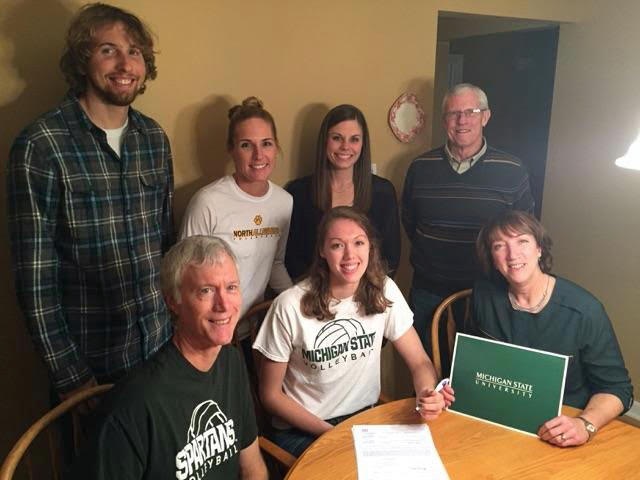 Lauren Swartz Chooses Michigan State
North Allegheny senior Lauren Swartz has signed her letter of intent to play collegiate volleyball at Michigan State University on a full scholarship. The 6-5 southpaw earned All-State recognition this season and is a two-time All-WPIAL selection. Among her many accolades, Swartz is an Esmark All-American, a two-time All-Section pick, and is a candidate for the Pennsylvania Gatorade Athlete of the Year. Swartz is also a member of the National Honor Society and North Allegheny Orchestra.
Pictured are: NA volleyball coaches Ross Hoburg, Heidi Miller, Ally Hodnik and Bob Miller; Lauren Swartz with her parents John and Suzanne.