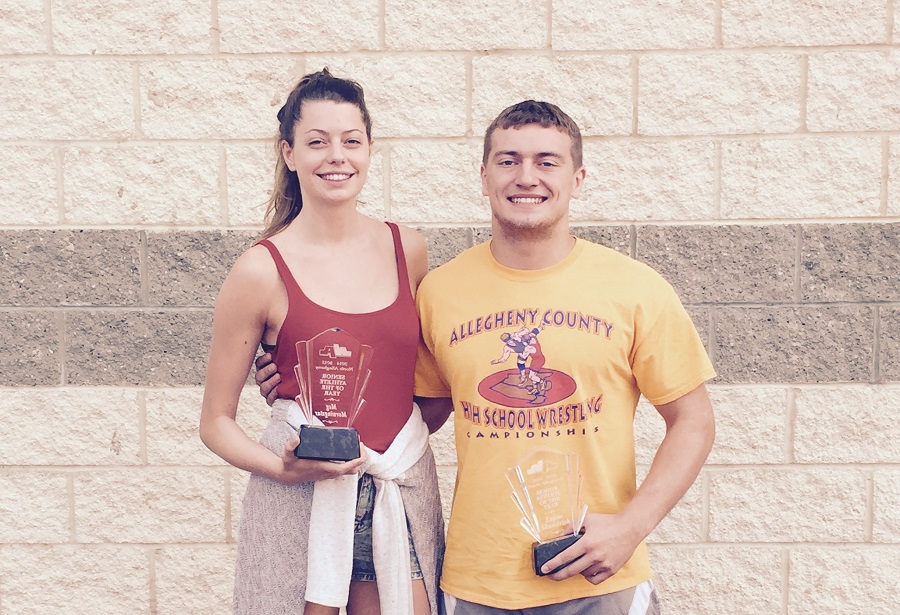 Morningstar, Skundrich Named NA Athletes of the Year
The North Allegheny Athletic Department is proud to announce that Layne Skundrich and Meg Morningstar have been selected as the North Allegheny Male and Female Athletes of the Year for the 2015 senior class.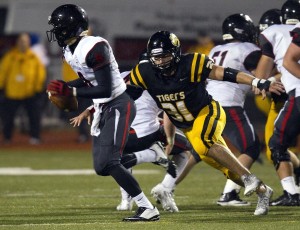 Skundrich is a three-sport athlete who helped the NA Football team to an 8-3 season and an appearance in the WPIAL quarterfinals. On the gridiron, the hard-hitting Skundrich was the team leader in tackles with 85 and also posted a team-best 8.5 sacks.  Skundrich was selected as a First Team All-Northern Eight Conference member for the second straight season.
Also a valuable member of the wrestling team, Skundrich helped the Tigers grapplers to 16-4 season and a showing in the WPIAL semifinals and PIAA Third Place Consolations. Additionally, Skundrich helped anchor an NA Lacrosse squad that reached the WPIAL title game and PIAA playoffs. Skundrich will continue his football career at Division II Clarion University next season.
Like Skundrich, Morningstar is also a multi-sport athlete who was selected by the USA Today as the Pennsylvania Gatorade Girls Volleyball Player of the Year this fall. The Notre Dame recruit was a two-time All-State selection and recorded 293 kills and 117 blocks this season. With her influence the Lady Tigers reached the WPIAL title game this season and won the WPIAL championship in 2013.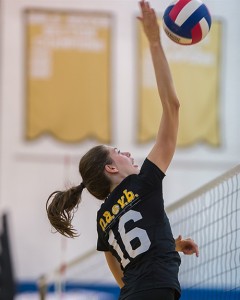 On the hardwood, Morningstar was picked as an All-Section 3 honorable mention and collected a team-best 36 blocks in the paint. Morningstar was a key contributor to a North Allegheny squad that reached the WPIAL semifinals and PIAA quarterfinals with a 24-4 record.  Morningstar averaged 10.2 points per game and 6.9 rebounds per contest. Morningstar concludes her North Allegheny career with a total of 626 points. The 6-2 standout rounded out her high school career with an MVP Award at the annual Rounball Classic at Geneva College, an all-star contest pitting the best in Quad-A against the best in Class AAA.
Congratulations to Layne Skundrich and Meg Morningstar for being named the 2015 North Allegheny Athletes of the Year for the 2015 senior class.