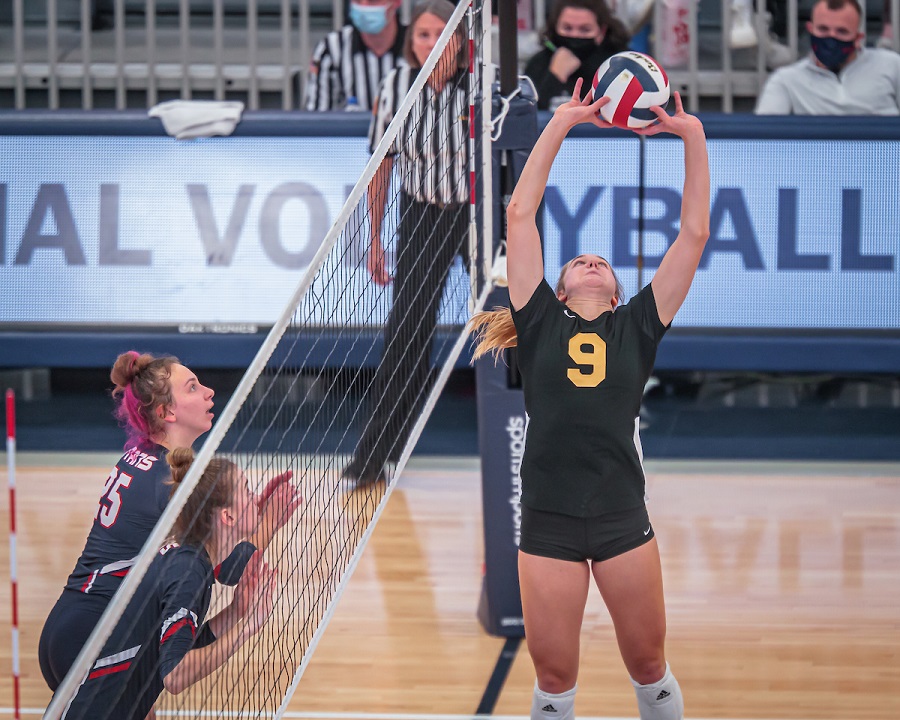 Mia Tuman Tabbed PA Gatorade Player of the Year, All-American
North Allegheny junior Mia Tuman has been named the Pennsylvania Gatorade Girls Volleyball Player of the Year for the 2021-2022 school year. It's the fourth time in the last seven seasons that a North Allegheny girls' volleyball player has garnered this prestigious annual award. Meg Morningstar, Abby Miller and Paige Morningstar are prior Pennsylvania Gatorade Girls Volleyball POY recipients from North Allegheny in that span. Additionally, Tuman was tabbed a first-team All-American by PrepVolleyball.com on Wednesday.
As a junior, Tuman led North Allegheny to a 20-1 season and a fifth consecutive state championship. The versatile Ohio State University recruit tallied 356 assists, 223 kills, 217 digs, 54 blocks and 30 aces during the 2021 season. Tuman is a two-time all-state honoree and the 2021 Pittsburgh Post-Gazette Girls Volleyball Player of the Year, among numerous other accolades.
Tuman is also a forward on the North Allegheny girls' basketball team, a squad that went 27-1 last season and captured a PIAA championship.
Tuman now becomes a finalist for the Gatorade National Volleyball Player of the Year award to be announced in January. For the press release on the Gatorade POY, click here.