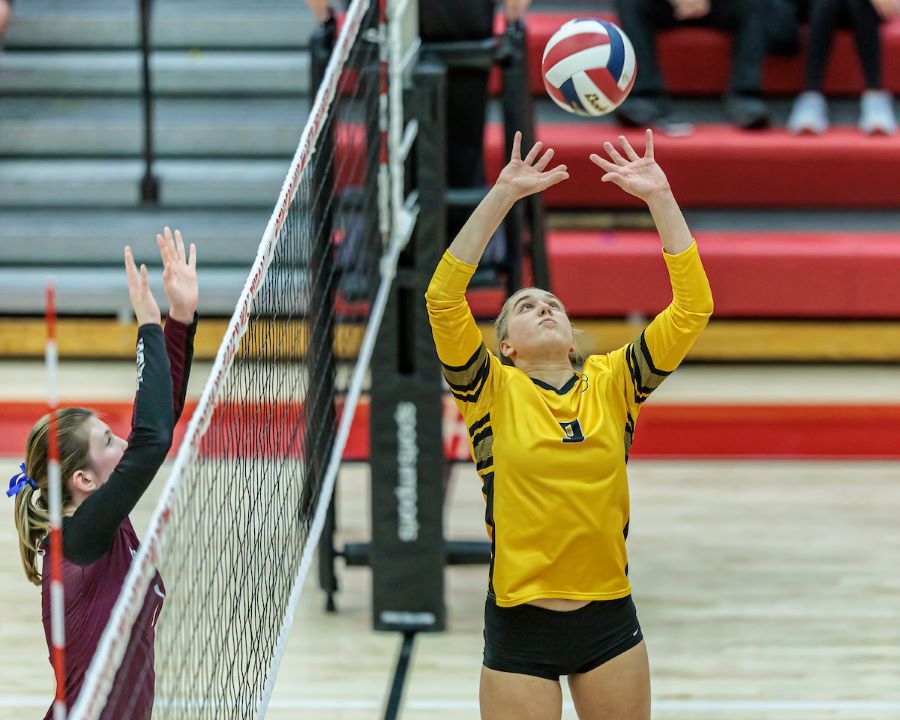 Mia Tuman Earns 2nd Straight PG Player of the Year Award
North Allegheny senior setter Mia Tuman has been the Player of the Year by the Pittsburgh Post-Gazette for the second consecutive season. The Ohio State University commit propelled the Tigers to a 22-1 season in 2022 and a sixth consecutive PIAA championship.
Tuman quarterbacked the high-powered North Allegheny attack with a team-high 841 assists, while adding 171 kills, third best on the team. Tuman also flummoxed opponents with her serves, tallying a team-high 70 aces and totaled a team-best 64 blocks. She posted 287 digs on defense, second best on the squad.
The Player of the Year award from the PG adds on to an already impressive trophy case for Tuman for just this season alone. She was recently named First Team All-State by the PVCA, First Team All-WPIAL and First Team All-Section by the Big 56 Conference.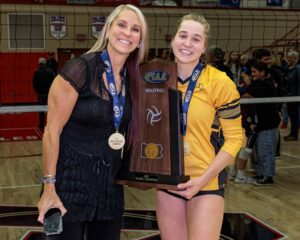 The 2022 season marks the third straight year a North Allegheny girls' volleyball player has won the Post-Gazette Player of the Year award. Former Tiger and redshirt freshman at the University of Louisville, Paige Morningstar, earned the same honor from the PG in 2020. Tuman has now earned POY honors from the PG in 2021 and 2022.
Tuman's older brother, Canyon, was the Post-Gazette's Boys Volleyball Player of the Year recipient in 2018. He is now a grad student men's volleyball player at Saint Francis of Brooklyn following an outstanding four years at Penn State University.
Tuman is pictured above with her mother, Molly, who is also an assistant coach at North Allegheny, following the PIAA Class 4A championship win against Garnet Valley. Molly (Dreisbach) Tuman was an outside hitter on the U.S. National Team and remains second all-time in kills at the University of Kentucky.
For more on Mia Tuman's Pittsburgh Post-Gazette 2022 Player of the Year award and Ken Wunderley's Article, click here.