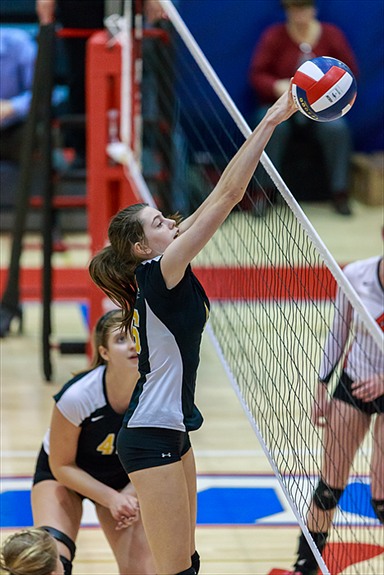 Morningstar Verbally Accepts Offer To Play Volleyball At Notre Dame
North Allegheny junior Meg Morningstar has verbally accepted an offer to play volleyball the University of Notre Dame in 2015. The 6-2 middle blocker was a key cog in the Lady Tigers Section 3 championship and run into the PIAA playoffs. Morningstar was rewarded at season's end as an All-WPIAL Second-Team selection. A multi-sport athlete, Morningstar was one of the top rebounders and scorers on the North Allegheny Girls Basketball Team, averaging five rebounds per game and eight points per contest.
At the University of Notre Dame, Morningstar will be part of a Women's Volleyball program that is on the rise. The Fighting Irish posted a 20-10 record in 2012 and reached the NCAA Tournament for the second time in the last four years. At Notre Dame, Morningstar will play alongside another talented player from Section 3, Pine-Richland's Hannah Muzzonigro, who is heading into her sophomore season this fall. Congratulations to Meg Morningstar and good luck to the 2013 North Allegheny Girls Volleyball Team!