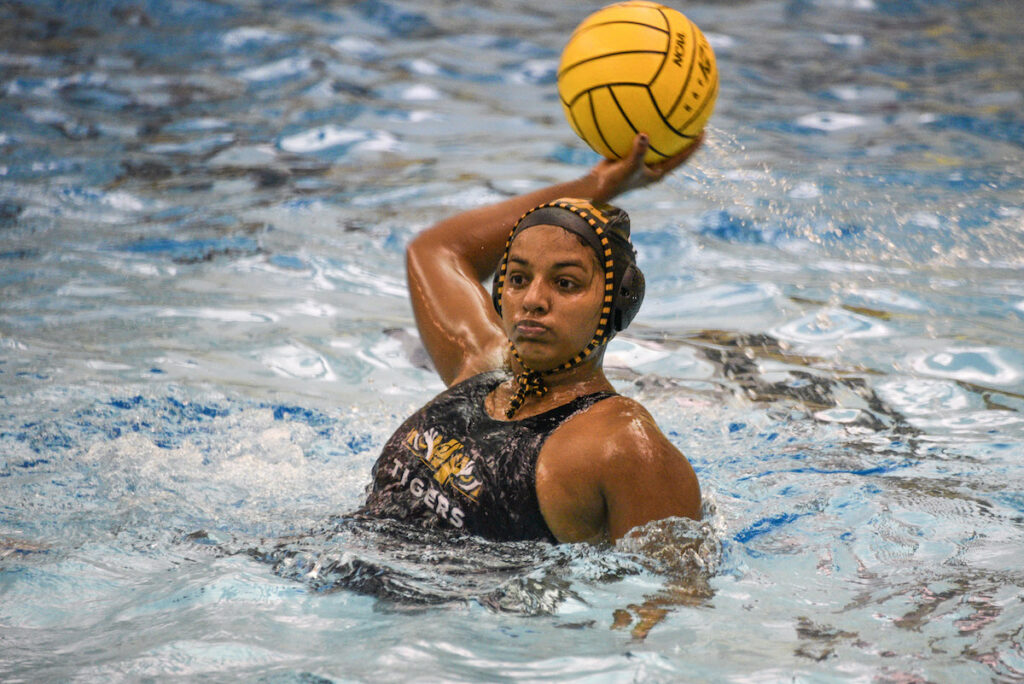 Lady Tigers Advance to State Championship
The North Allegheny girls' water polo team punched its ticket to the state championship tournament on Saturday at the State Play-In Tournament at Wilson High School. The Lady Tigers defeated Cumberland Valley, 13-7, in a blowout and followed with a 7-4 victory against Cathedral Prep to advance to the state finals.
Against Cumberland Valley, the Tigers soared past the Eagles thanks to a five-goal performance from sophomore Tori Tieppo. Senior Carissa Jones and sophomore Bella Spino each netted a hat trick to power the offense. Juniors Ava Sharar and Lily Tang  tacked on one goal apiece to close out the scoring. Jones and senior goalie Izzie Trunzo totaled three assists each, while Trunzo notched 14 saves in net to earn the victory.
In the night cap, North Allegheny edged the Cathedral Prep Ramblers with two goals each from Tieppo and Tang to lead the offense. Spino, senior Katyusha Peregoncev, and sophomore Mikaela Dassanaike each scored one goal apiece. Senior Carissa Jones dished out three assists and posted two steals on defense. Trunzo made 10 saves to collect the win in between the pipes.
Following the state-play in tournament, the Lady Tigers improve to 14-7 on the season and advance to the State Championship Tournament on Oct. 27-28.