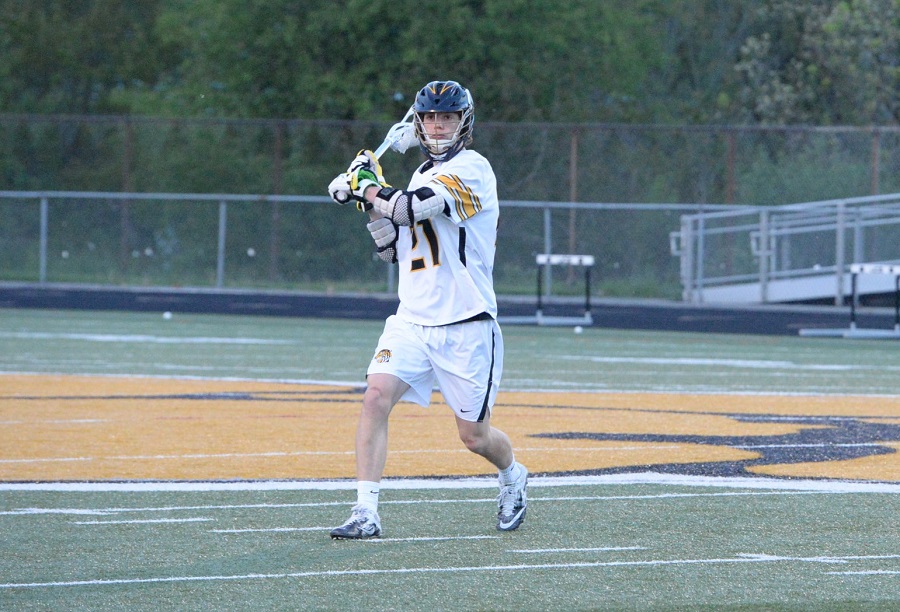 NA Blasts Peters Township In WPIAL Championship Rematch
by Jared Barton
North Allegheny looked as though the team was in full playoff form as the Tigers downed Peters Township 13-1 at home Thursday night.
Peters controlled the tempo early in the first quarter, but about five minutes into the contest, the potent NA offense struck first. Junior Tyler Lamark opened the scoring with 7 minutes left in the frame.
Ben Rohan scored on a man-up opportunity with just under 12 minutes to go in the second. Kyler Byerly added a goal with six minutes left in the half as the Tigers opened to a 3-0 lead. Colin Pekela scored the lone marker for the Indians with four minutes left in the second quarter.
Senior Matt Osten scored to end the half with a 4-1 lead, and the Tigers did not look back, scoring 10 straight goals to end the contest.
Osten finished the game with two scores, while Ryan Leonard, Isaiah Davis, Owen Kegel, Mike Egnaczyk, Jake Williams, Zane Cox and Andy Lake all found the score sheet for the Tigers. Judd Powell led the team with four groundballs.
Netminder Aiden Miller earned Wright Automotive Player of the Game honors with his five-save performance, including three first quarter saves to keep the game scoreless.
With the win, the Tigers improve to 13-2 on the season. The team travels to Ohio Friday to take on Mason in the MSCLA Tournament at 7:00 p.m. NA will also have a game on Saturday in that tournament.
The Tigers earned the first seed overall in the WPIAL Playoffs for 3A, and will have a bye heading into the postseason. NA battles the winner of Canon-McMillan and Seneca Valley next Wednesday, May 15 at 8:00 p.m., a game you can hear on the North Allegheny Sports Network. The game will be played at Newman Stadium.
Meanwhile, the Indians fall to 9-8 on the year, but PT did earn a playoff spot as well. Peters next matchup will be against Butler on Monday, May 13 at 7:00 p.m. The winner of that matchup will face Pine Richland in round two of the WPIAL Playoffs.