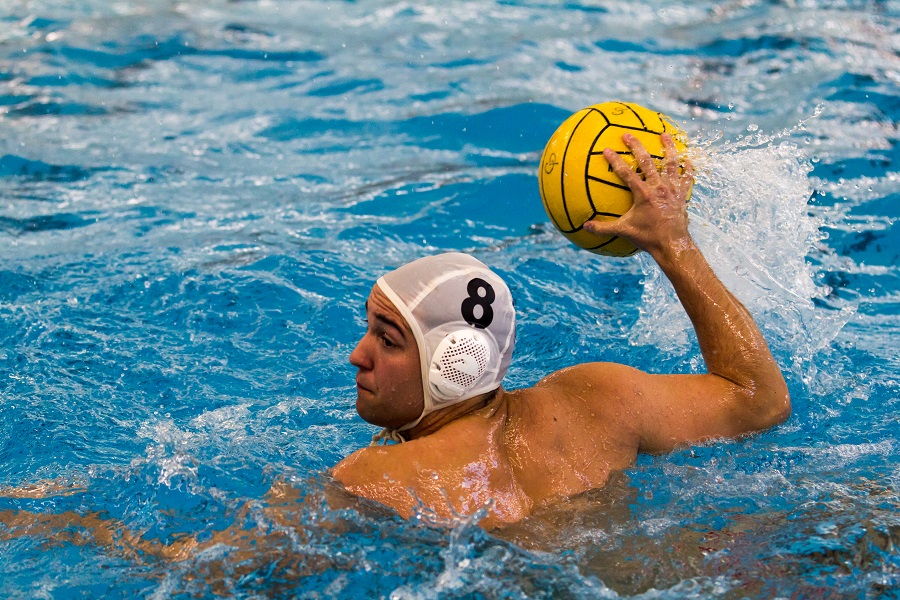 NA Boys Continue to Shine at Tiger Classic
The North Allegheny boys' water polo team had a strong showing in the 2017 Tiger Classic held at North Allegheny on Saturday, picking up two wins against Governor Mifflin and McDowell, and tied Erie Cathedral Prep. The girls team lost their first three matches before ending the day with a win against Fairview.
In the boys team opening 13-12 win against Governor Mifflin, the Tigers had three players score at least three goals, led by junior Joel Songer with five goals. Junior Tan Kocyildirim and senior Drago Marjanovic followed suit with four and three goals, respectively.
The second match of the days was one the boys won with ease, dispatching McDowell, 15-4. Kocyildirim and Marjanovic led the Tigers with four goals a piece. Junior goalie Jacob Hollo registered 12 saves for the win and added an assist.
In their final game of the classic, the Tigers battled the Ramblers of Cathedral Prep, eventually ending in a 12-12 tie. Marjanovic led the offense with five goals, giving him a total of 12 in three games on the day. Hollo made 10 saves in the contest, including two crucial ones in overtime.
The girls team started the day with an 18-9 loss against Governor Mifflin. Sophomore Sarah Koehler registered a hat trick for the Tigers in the contest. The offense continued to struggle in their next contest, as they were dealt a 9-4 loss to Villa Maria. The Tigers had four players tally a goal, and were led by junior Kate Sekinger with 10 saves and a steal in goal.
In their third contest of the day, the Tigers faced its second opponent from Erie, this time losing to McDowell, 9-7. Koehler remained hot for the Tigers' offense, registering a team-high four goals.
The girls finally got in the win column in its fourth and final match, disposing of Fairview by a score of 16-7. Koehler's career day continued with five more goals, bringing her total on the day to 13. Freshman Emma Halle matched Koehler with five goals in the win.
The wins improved the boys' record to 6-1-1 on the season, and the girls dropped to 5-8 on the season. Both teams will be back in action the Beast of the East Tournament at Reading High School next weekend.