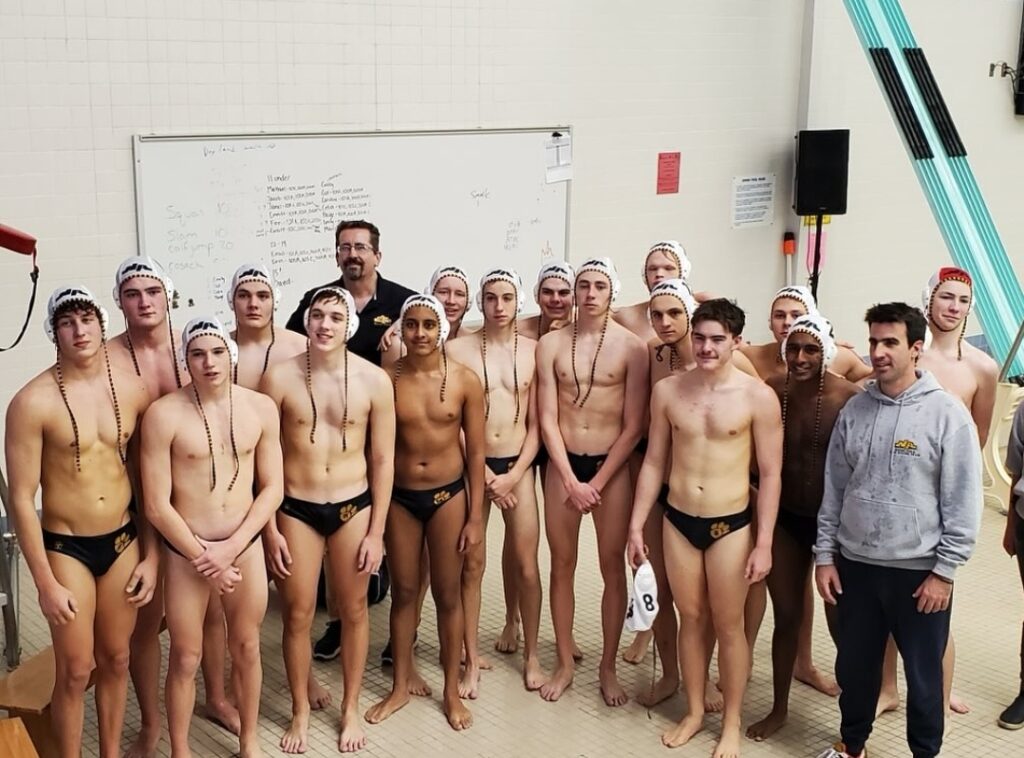 NA Boys Finish In 7th Place at State Championship
The North Allegheny boys' water polo team earned a seventh-place finish at the Pennsylvania State Championship on Saturday with a 7-5 victory over Cumberland Valley. With a strong conclusion to the 2023 season, the Tigers also notched the Western Conference Northern Division title and finished as the Western Conference runners up.
The Tigers opened the tournament on Friday at North Penn High School and dropped a 10-7 decision to Upper Dublin in their first contest. Tied 4-4 at the half, Upper Dublin surged ahead with a strong third quarter and outscored NA, 4-1, in the period to seize control of the game. North Allegheny was led offensively with a pair of hat tricks from junior Caden Currykosky and senior Camden Wright. Senior Jonathan Mowry tallied one goal and led the defense with four steals. In net, sophomore Michael Stefanko reeled in eight saves and also tied for the team lead in thefts with four.
In their second contest, the Tigers fell to Muhlenberg, 11-7. Currykosky and junior Grant Regule paced the offense with two goals each. Single goals were scored by Mowry, and sophomores Callan Bunger and Mason Shantz. Stefanko made 14 saves in net.
On Saturday, North Allegheny bounced back with a 7-5 victory against Cumberland Valley in the seventh-place consolation game. In a well-balanced performance, Currykosky netted a pair of goals to lead the offense, while Mowry, Shantz, Wright, Regule and senior Anthony Hollo all tallied one marker apiece. Mowry dished out a team-high six assists to facilitate the offense and notched three steals to pace the defense. Stefanko made 11 saves and also corralled three steals.
Individual accolades were garnered by several Tigers following the tournament. Wright was named first-team all-state and Regule earned third-team all-state laurels. Honorable mention all-state recognition went to Mowry and Currykosky. First-year player Bryce Miller was named to All-Freshman Team.
The North Allegheny boys' team conclude the season with a 14-7 overall record. Congratulations to head coach Damir Matanovic and both NA water polo teams on another successful season.