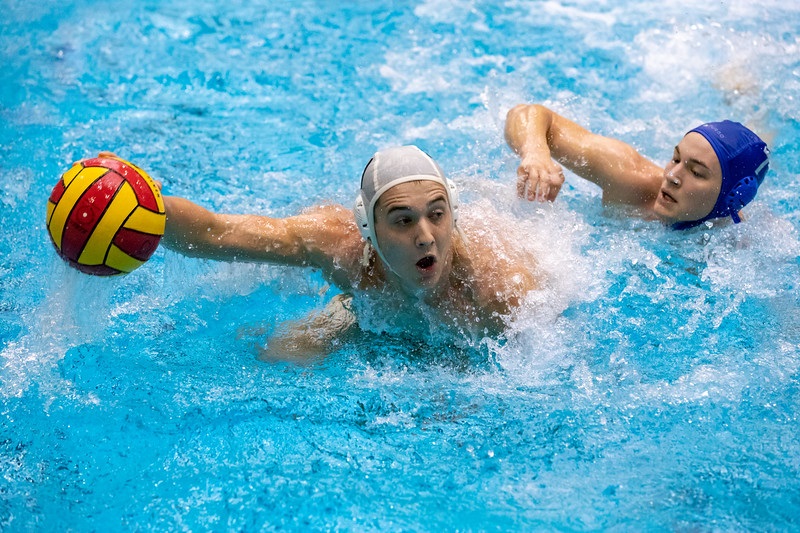 NA Boys Stay Perfect On Season At Screamin' Eagle Invitational
The North Allegheny water polo teams took part in the Screamin' Eagle Invitational at Cumberland Valley High School over the weekend and the NA Boys remained perfect on the season with a 4-0 showing at the tournament. The Lady Tigers went 1-2 at the invitational.
The NA boys team opened the tournament on Friday night by scorching LaSalle College High School for a convincing 18-6 victory. The scoring outburst was led by center Tan Kocyildirim's five goals, followed by Joel Songer and Max Moore who scored four goals each. David Lomakin added a hat trick as well. In net Jacob Hollo stopped all six shots to earn the win.
Game two on Saturday saw the Tigers pick up another blowout win as NA defeated Exeter, 12-3. Ben Phillips had an outstanding performance with a team-leading three goals, three steals and an assist. Hollo collected 15 saves in the victory.
North Allegheny rolled to a 19-1 triumph against Pennridge in a one-sided affair. The scoring avalanche was paced by Songer who netted a team-best five goals. Jack Wright tallied four goals and Lomakin added a hat trick as well. Phillips reeled in a team-leading seven steals on defense to go along with two goals offensively. Moore had four steals and two goals as well.
It was more of the same of the final contest of the tournament for the NA Boys, rounding out the weekend with a 16-1 win over Souderton. Songer again had five goals to pace the offense, while Moore had three goals and three steals, and Phillips scored two goals with three steals. Hollo, who split time in net with Miles Mattson, got into the act as well by making nine saves and also scoring a goal.
For the Lady Tigers, the tournament began with a 10-3 loss to host Cumberland Valley on Friday night. Emma Halle provided two of NA's goals and Anna Kegel scored the other.
In game two, the NA Girls fell behind 5-2 to Pennridge after two quarters but rallied to make things interesting in the second half. Sarah Koehler and Emma DeMeo led the charge with three goals apiece. Halle, Kegal and Shannon Kress also scored goals. However, Pennridge managed to fend off the Tigers in the end in an 11-9 decision.
The Lady Tigers bounced back in the final game of the tournament, claiming an 11-6 victory over Souderton. Halle scored an eye-popping seven goals to lead the NA attack. Kegal added two goals, while DeMeo and Ryley McClellan scored one goal each. In net, Koehler made 12 saves to preserve the victory.
On the season, the North Allegheny boys own a 7-0 overall record and the Lady Tigers sit at 2-4. Up next the Tigers host the NA Tiger Invitational this weekend.