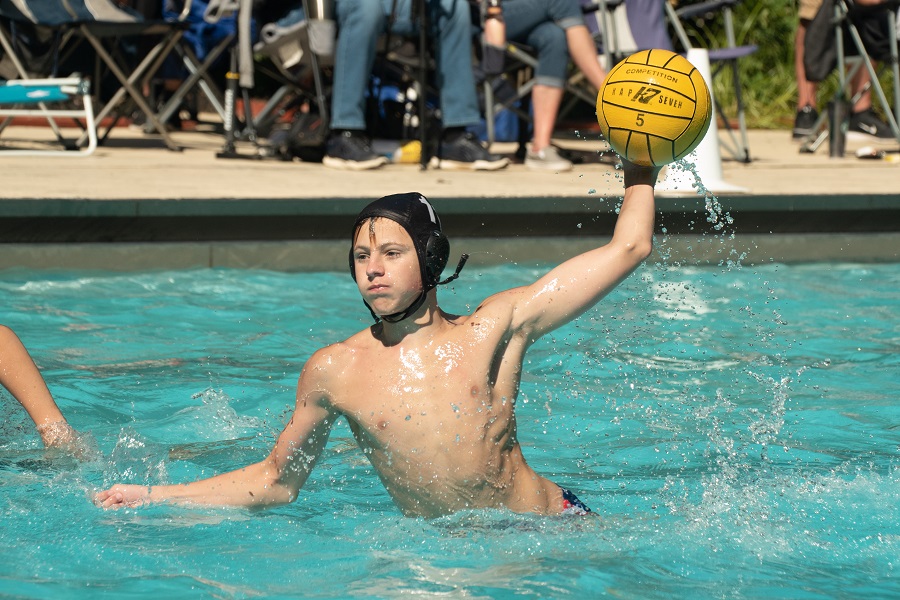 NA Boys Top Prep, Lady Tigers Edged in OT By Villa Maria
The North Allegheny water polo teams made another trip north to Erie to face off against Cathedral Prep and Villa Maria on Saturday. The NA boys topped Prep, 17-10, while the Lady Tigers were edged by Villa Maria, 14-13 in overtime.
In their third matchup of the season, the North Allegheny boys' team once again wrangled the Ramblers. Led by a seven-goal performance by senior captain David Lomakin, the Tigers built a 9-5 lead by halftime and held the advantage the rest of the way. Sophomores Sean McClellan and Keller Sens had big games offensively with four and three goals, respectively. Sophomore Asher Jones added two goals, followed by junior Ethan Berty with one marker. Defensively, McClellan paced the Tigers with six steals. Goalies Eliot Maravich and Justin Morrison combined for six saves in the victory.
Back on Sept. 19, the Lady Tigers opened the season with a thrilling overtime win over Villa Maria, 15-14. On Saturday, however, Villa Maria returned the favor with a 14-13 victory in double overtime. Despite the loss, it was a well-played game by the Tigers, who were led by senior captain Emma Halle's six goals. Sophomore Rebecca Melanson aided the scoring effort with four goals, while senior captain Marissa Dorman chipped in with two goals and junior Emily Donnelly added one marker. On defense, junior Anna Kegel tallied a team-high four steals. Junior goalie Hannah Ziegler made seven saves.
Following Saturday's results, the North Allegheny boys' team improves to 4-1 on the season, while the Lady Tigers fall to 3-2. North Allegheny will host Cathedral Prep and Villa Maria on Tuesday night.