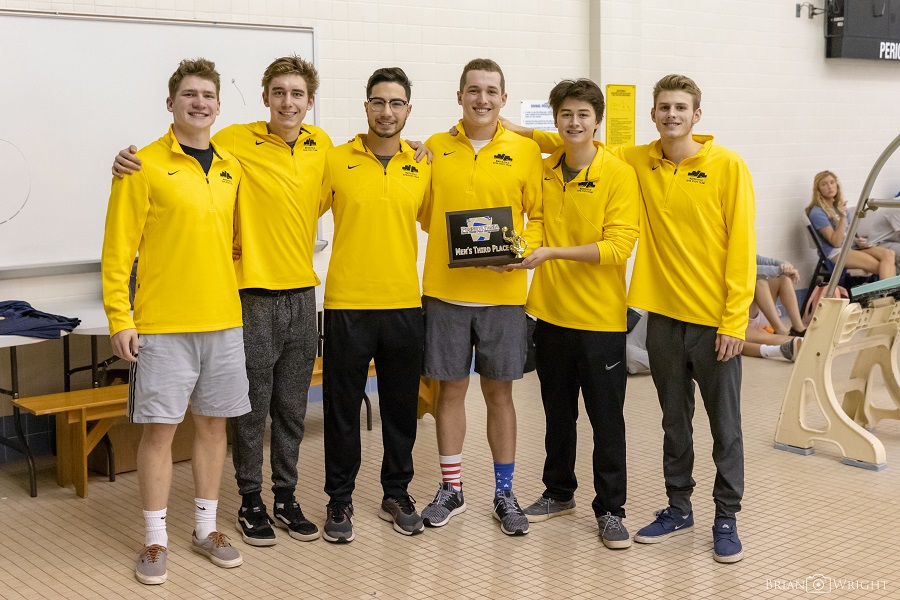 NA Boys' Water Polo Claims 3rd Place At State Championships
The North Allegheny boys' water polo team finished the 2018 season with a third-place finish at the state championship over the weekend. North Allegheny defeated Cathedral Prep, 6-4, in the third-place matchup to claim state bronze. State gold went to North Penn, who beat Wilson in the finals, 14-9.
The state tournament opened on Friday night as NA took on sixth-seeded LaSalle College High School. The Tigers prevented the Explorers from navigating their way to the next round, topping their opponent from the east by a 14-9 decision. Tan Kocyildirim helped lead the charge with a team-best three goals. Six other Tigers scored two goals each, including Ben Phillips, Andrew Ziegler, David Lomakin, Jack Wright and Max Moore. Goalie Jacob Hollo earned the victory in net with 21 saves.
On Saturday, North Allegheny was edged by No. 2 seed and eventual champion North Penn, 5-4. Joel Songer netted a pair of goals to pace the NA offense. Akshana Dassanaike and Moore also tallied goals in the contest. Hollo reeled in 12 saves and five steals.
The Tigers bounced back in the third-place consolation matchup with fourth-seeded Cathedral Prep and took home state bronze with a 6-4 triumph. Songer had an outstanding performance and propelled the Tigers to victory with four goals, one assist and one steal. Lomakin and Wright also scored for NA. Hollo posted 14 saves and a steal to preserve the win.
Receiving all-state honors were Jacob Hollo and Ben Phillips, who both received first-team laurels and were recognized as top-ten players in the state. Second-team honors went to Tan Kocyildirim and Joel Songer. Max Moore was a third-team all-state pick and Jack Wright received honorable mention recognition.
The North Allegheny boys' water polo team concludes the season with the Western Conference championship and a 16-5 record to go along with their third-place showing at states. Congratulations to the coaches and players for a fantastic 2018 season.