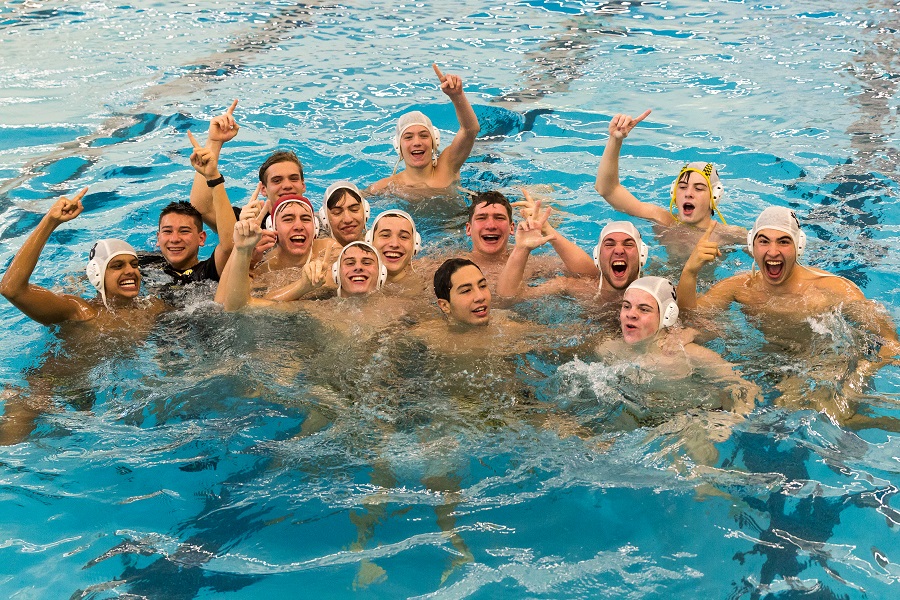 NA Boys' Water Polo Team Wins Western Conference Title
The North Allegheny boys' water polo team claimed the Western Conference championship this weekend in Erie, Pennsylvania with wins over McDowell and Cathedral Prep. The Tigers rolled to a 14-5 triumph over the Trojans in the semifinals and topped Cathedral Prep in the title tilt, 17-13. The North Allegheny girls' team reached the conference championship as well but fell to Villa Maria, 14-4.
The NA boys drilled McDowell in the semifinals thanks to a six-goal performance from Joel Songer. Drago Marjanovic added four goals and Tan Kocylidirim chipped in with a pair of goals. In net, Jacob Hollo notched 18 saves and one steal.
For the Western Conference championship, North Allegheny picked up a hard-fought win over Cathedral Prep behind the strength of nine goals from Marjonovic, along with three steals and two exclusions drawn. Kocyldirim, Ben Phillips, Luke Pieton and Joel Songer posted two goals apiece and Jack Wright tallied four assists. Hollo reeled in 14 saves and posted one assist.
Like the NA boys, the Lady Tigers picked up a win over McDowell in the conference semifinals. North Allegheny's 9-8 win was spearheaded by Sarah Koehler and Ryley McClellan who scored four and three goals, respectively. Grace Cibula tallied two goals and goalie Kate Sekinger made 12 saves in the win.
In the conference finals, the Lady Tigers fell to Villa Maria, 14-4. NA received two goals from Koehler and a goal apiece from McClellan and Shannon Kress.
The North Allegheny boys improve to 14-3-1 on the season. The Lady Tigers are 9-14 overall. Up next is will be the Boys State Championship on Oct. 27-28.