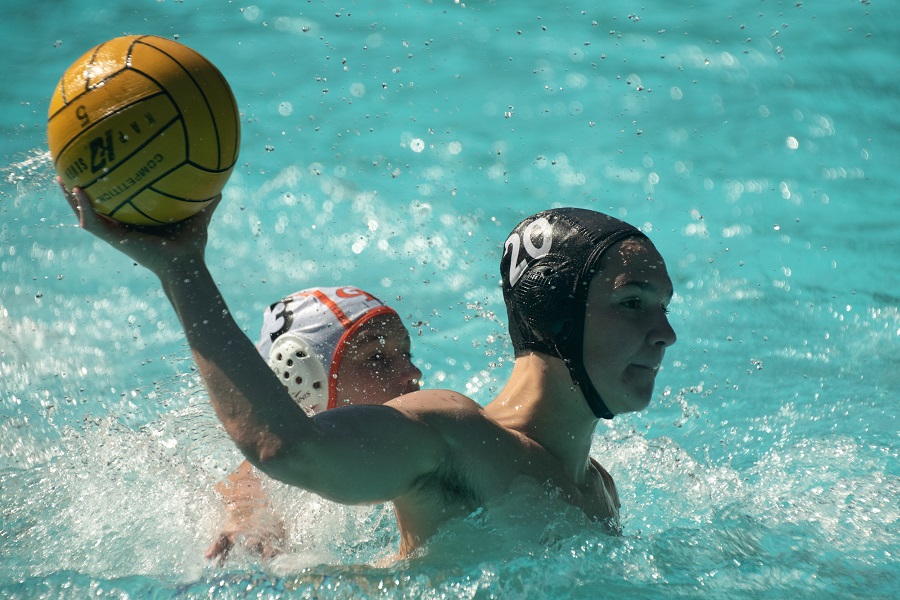 NA Boys Win A Pair At Erie Tournament
The North Allegheny water polo team made a return trip to Erie this weekend for a tournament against Cathedral Prep, McDowell and Villa Maria. The NA Boys went 2-0 at the tournament, while the Lady Tigers took two narrow losses on the day.
The NA Boys opened up the action with an exciting 9-8 win against Cathedral Prep. With the game tied, 7-7 going into the fourth quarter, North Allegheny scored two goals in the final frame to claim the win. Senior captain Tyler Tieppo paced the offense with a hat trick and sophomore Keller Sens added a pair of goals. Also scoring in the victory were Ethan Berty, David Lomakin, Sean McClellan and Asher Jones. In net, goalies Eliot Maravich and Justin Morrison combined for six saves.
In game two against McDowell, North Allegheny built a 9-4 lead by halftime and fended off a second-half rally by the Trojans for a 13-11 triumph. McClellan had a terrific all-around game, netting five goals on offense and posting a team-high four steals defensively. Lomakin scored five goals as well, matching McClellan for the team lead in that category. Sophomore Ben Gavran chipped in with a pair of goals and Berty earned one tally as well. The tandem of Maravich and Morrison secured five saves to ensure the victory.
For the Lady Tigers, the tournament began with a 14-9 loss to Villa Maria. VM won on the strength of a strong second quarter, outscoring NA 6-1 in the period. Despite the loss, the Tigers were led by senior captain Emma Halle on offense with three goals and an assist. Junior Emma Donnelly and sophomore Rebecca Melanson each scored a pair of goals, while junior Anna Kegel and freshman Elizabeth Vales tallied one marker apiece. Kegel also paced the defense with a team-high five steals. In net, freshman goalie Izzie Trunzo collected five saves.
In the night cap against McDowell, the NA girls' team rallied from a 4-0 halftime deficit with a valiant effort in the second half to force overtime. However, in a sudden death third overtime, the Trojans prevailed for a 10-9 win. It was the Lady Tigers' third overtime contest of the season. Aiding the comeback efforts in the second half were Melanson and Halle who scored three and two goals, respectively. Also netting goals were Kegel, Donnelly, Marissa Dorman and Carissa Jones. Junior goalie Hannah Ziegler made an astonishing 18 saves, with nine of them coming in the fourth quarter and overtime.
On the year, the North Allegheny boys' team improves to 6-1 on the season and the Lady Tigers sit at 4-4. The Tigers will host McDowell on Tuesday night.