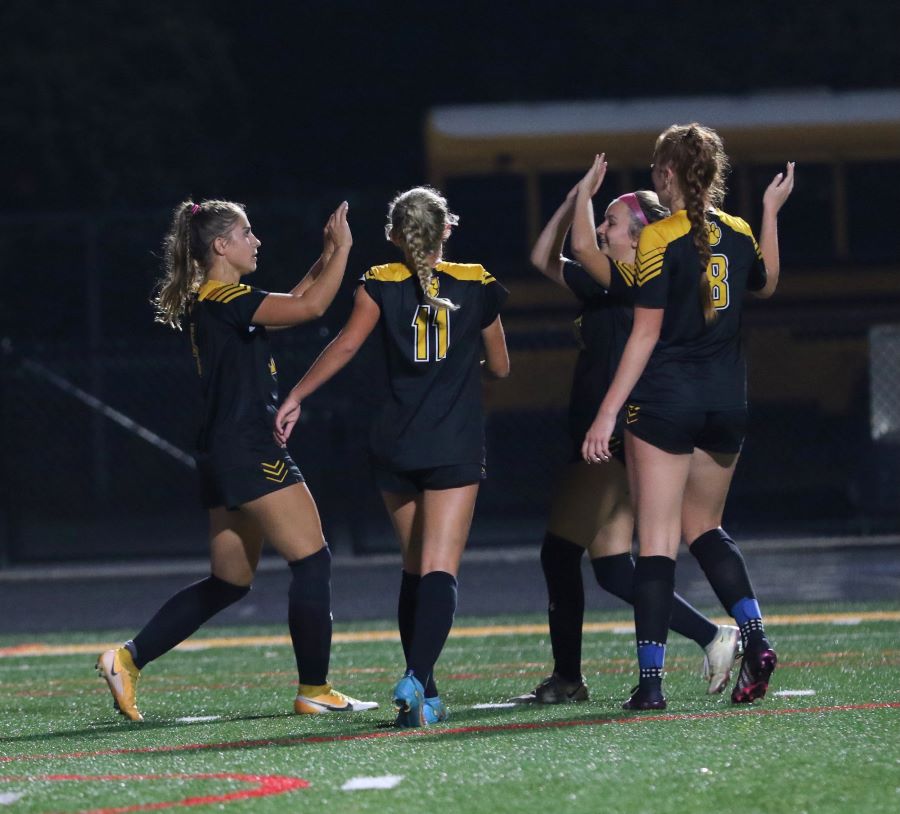 NA Buries Butler, 4-0
North Allegheny went north to Butler and came back with a 4-0 victory on Monday night.
Riley Cerqua got the scoring started for the Tigers as they would take a 1-0 lead into the half. In the second half the floodgates opened for North Allegheny as Lucia Wells scored two goals four minutes apart to open the Tigers lead to 3-0 and Anna Bundy added one late for good measure and the Tigers dominated to a 4-0 victory.
Natalie Rak picked up the shutout for the Tigers.
North Allegheny improves to 13-1 overall and 9-1 in Section 1-AAAA. Butler falls to 5-6 overall and 4-5 in the section. The Tigers return home Wednesday when they host North Hills at 7:30 p.m. at Newman Stadium.