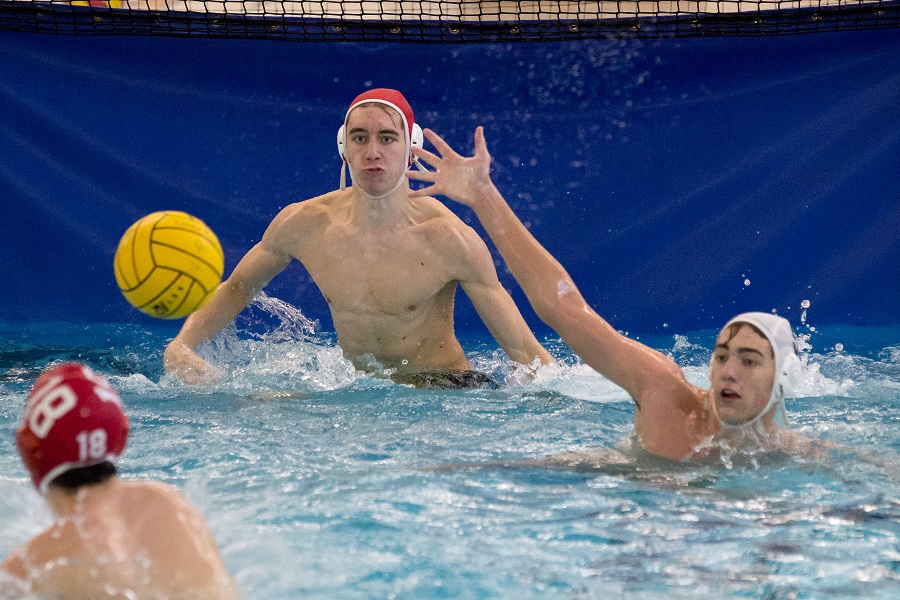 NA Competes At Erie Challenge
The North Allegheny water polo team took part in the Erie Challenge on Saturday, Oct. 14. The NA boys went 2-1 at the tournament while the Lady Tigers were 0-3.
The NA boys opened the Erie Challenge with a tough draw against undefeated Wilson. However, the Tigers dealt the Bulldogs their first loss of the season with an 11-6 victory. Drago Marjanovic led the way with six goals and four steals. Joel Songer chipped in with three goals and three steals. Goalie Jacob Hollo corralled 12 saves and one steal.
In their second contest of the tournament, the Tigers dropped a 10-7 decision to North Penn. Marjanovic had five goals in the loss. NA rounded out the day with a 10-3 triumph over Cathedral Prep. Marjanovic posted seven goals. Tan Kocyldirim, Ben Phillips and Songer also added goals. Hollo notched 12 saves and one assist.
For the Lady Tigers, it was a tough weekend with losses to Wilson (11-6), North Penn (12-2) and Villa Maria (9-3). Sarah Koehler was a bright spot with eight goals on the day, including a four-goal performance against Wilson.
The NA boys improve to 12-3-1 on the season. The Lady Tigers sit at 8-13 overall.