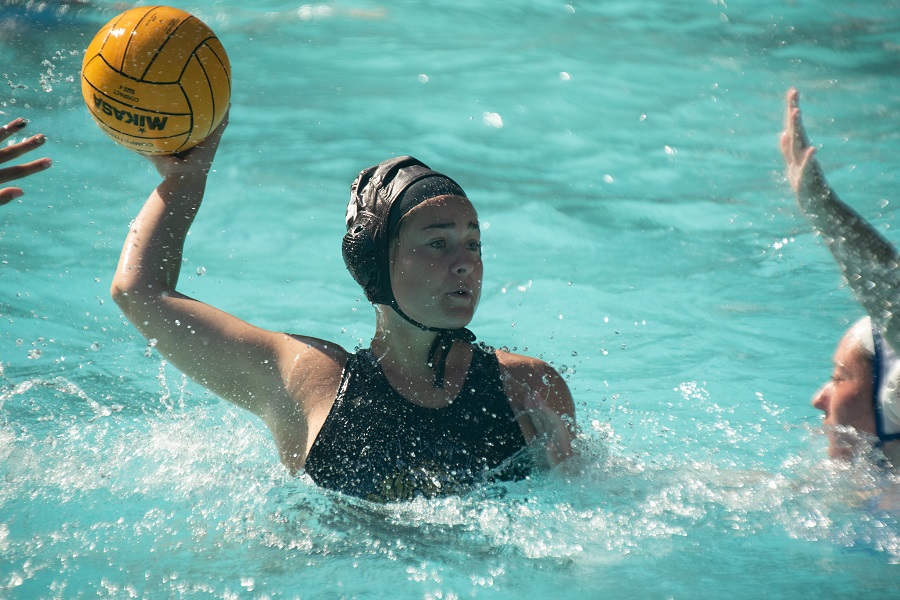 NA Displays Offensive Firepower At Wilson
The North Allegheny water polo teams played in their final tune-up of the regular season on Saturday with a visit to Wilson High School in Reading, PA. The NA Boys split their two meetings, while the Lady Tigers went a perfect 2-0 at the tournament.
The North Allegheny girls' water polo team was impressive in its two victories. Against host Wilson, the Lady Tigers picked up a 14-10 win on the strength of a seven-goal performance from sophomore Rebecca Melanson. Senior captains Emma Halle and Marissa Dorman added to the offensive showcase with four and two goals, respectively. Junior Emma Donnelly chipped in with a goal and junior Anna Kegel posted a team-high three assists. In net, junior keeper Hannah Ziegler made 14 saves to ensure the win.
The Tigers offensive firepower was even more impressive during a 20-10 blowout of Governor Mifflin. NA jumped out to a 9-2 lead by halftime as the tandem of Melanson and Halle overwhelmed Governor Mifflin. Melanson netted a team-high 10 goals and Halle tallied another six goals. Kegel notched a pair of goals and a team-best seven assists. Dorman and Donnelly scored single goals each. Ziegler corralled 15 saves to earn the victory in net.
The NA Boys opened the weekend against host Wilson and lost a heartbreaker in double overtime, 17-16. Senior captain David Lomakin led the Tigers offense with eight goals, while sophomore Sean McClellan tallied two goals with a team-best five assists and two steals. Senior captain Tyler Tieppo and sophomore Keller Sens scored two goals each to aid the offense. Goalies Eliot Maravich and Justin Morrison split time in net and combined for 11 saves.
The Tigers rebounded in their next contest by claiming a 19-15 triumph over Governor Mifflin. Lomakin put on an offensive clinic with a 12-goal, four-assist performance. Sens and Tieppo netted two goals apiece, while sophomores McClellan, Asher Jones and Ben Gavran scored one goal each. Defensively, McClellan posted a team-leading five steals. Maravich and Morrison secured the win, combining for nine saves.
Following the visit to Wilson, the North Allegheny boys' team sits at 8-2 on the season and the Lady Tigers improve to 7-4. Both teams are in action on Tuesday night in the Western Conference Round Robin with Cathedral Prep and Villa Maria.