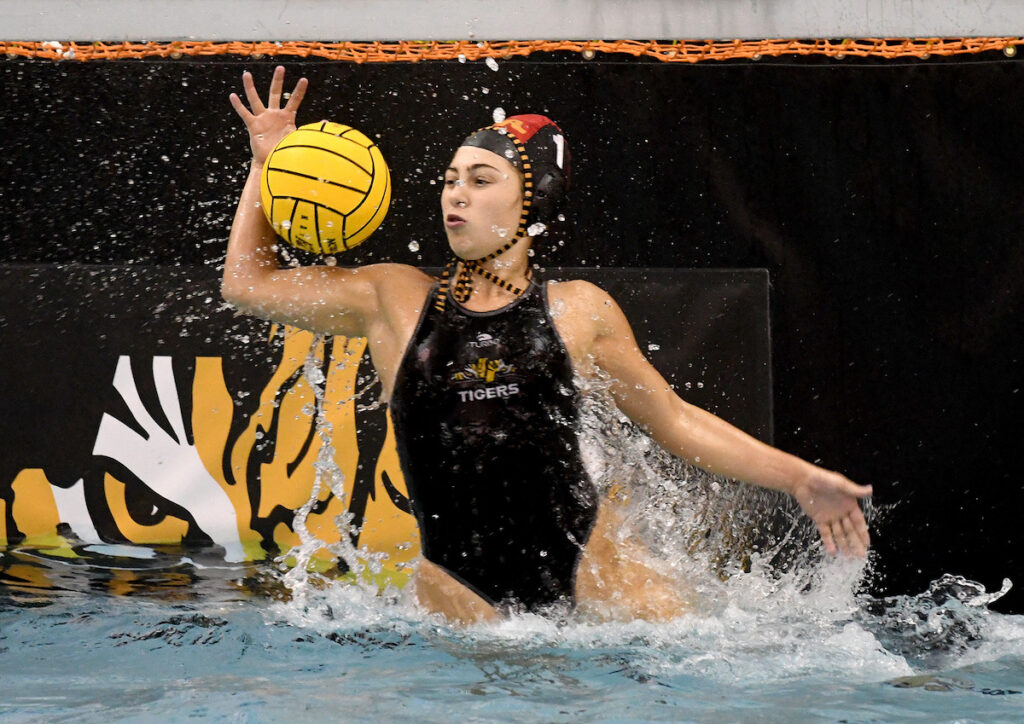 NA Earns Road Sweep At McDowell
The North Allegheny water polo team made the trip north to Erie on Tuesday night and came away with a pair of wins. The NA Boys defeated host McDowell, 9-3, while the Lady Tigers garnered a 12-9 triumph against the Trojans.
In the Boys' contest, the Tigers suffocated the Trojans with an air-tight defense and strong play from sophomore goalie Michael Stefanko, who shut down McDowell with nine saves and a steal. With McDowell held at bay, the NA attack was powered by senior Camden Wright, who notched a hat trick and a pair of steals. Senior Anthony Hollo netted two goals, while Jonathan Mowry, Mason Shantz and Grant Regule all tallied one goal apiece. Regule and senior Colton McCartney distributed a team-high two assists each. Along with Wright's two steals, junior Caden Currykosky also gathered in a team-high two thefts.
The Lady Tigers were involved in a bit more high-scoring affair and prevailed thanks in part to a five-goal performance from senior Carissa Jones. Sophomore Mikaela Dassanaike helped power the offense with a four-goal outing. Junior Ava Sharar netted a pair of goals and sophomore Tori Tieppo tallied a goal. Juniors Mary Coffman and Lily Tang dished out a pair of assists, while Jones and Sharar each notched a team-best two steals on defense. In net, senior goalie Izzie Trunzo reeled in 10 steals and swiped a pair of steals as well, to join Jones and Sharar as team leaders in that statistical category.
Following the sweep in Erie, the NA Boys now sit at 4-2 on the season and the Lady Tigers improve to 4-3. Both teams head to the Beast of the East tournament this weekend.