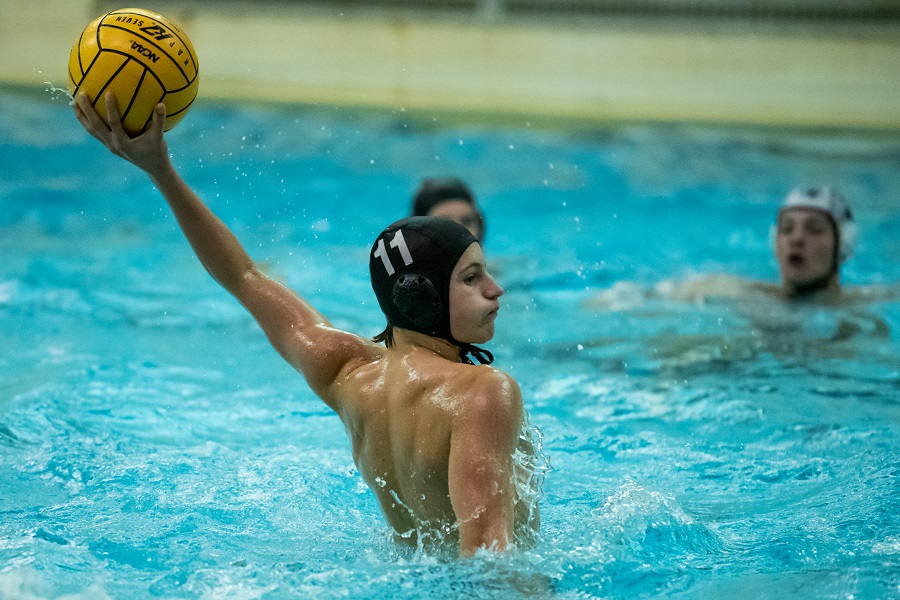 NA Earns Season-Opening Sweep At Cathedral Prep
The North Allegheny water polo teams opened the 2022 season on Saturday triumphantly at Cathedral Prep in Erie. The NA boys' team rolled over the Ramblers for a 19-6 win, while the Lady Tigers earned a hard-fought 8-7 victory.
Leading 4-2 after one quarter, the NA Boys gained a strangle hold in their contest with Prep on the strength of a big second period. The Tigers outscored the Ramblers, 6-1, in the second quarter for a 10-3 lead at the half and cruised the rest of the way. Leading the offense was senior Sean McClellan with a team-high six goals and four assists. McClellan also added four steals on defense.
Senior Keller Sens was a catalyst for the Tigers with four goals, three assists and a team-best seven steals. Senior Asher Jones posted a hat trick with an assist and four steals. Sophomore Grant Regule tallied a pair of goals, while Yi–Fei Zhao, Camden Wright, Ben Gavran and Colton McCartney each netted one goal apiece. In net, senior goalie Eliot Maravich made three saves to pick up the win.
The Lady Tigers were involved in a much closer contest and were tied 5-5 after three quarters of play. In an exciting fourth period, North Allegheny prevailed thanks to some timely goals and clutch defensive stops. Senior Rebecca Melanson paced the offensive charge with six goals, including two late in the game to help seal the win. Along with Melanson's six-goal performance, freshman Isabella Spino scored her first career goal and junior Katyusha Peregoncev tallied a marker on offense.
Junior goalie Izzie Trunzo was in late-season form with 12 saves and made a critical stop on a penalty shot. Not only did Trunzo deny the penalty shot but she also saved the rebound attempt from the doorstep. Suffocating defense was provided by Peregoncev with a team-high four steals and sophomore Lily Tang made a key defensive stop on a 2-on-1 break in the fourth quarter. Melanson posted three steals, Tang and senior Mikayla Tieppo each reeled in a pair of steals and sophomore Ava Sharar added one theft.
Following a successful opening day, North Allegheny will host McDowell on Tuesday night beginning at 6:00 p.m. Both varsity matches will be broadcast live via the North Allegheny Sports Network.