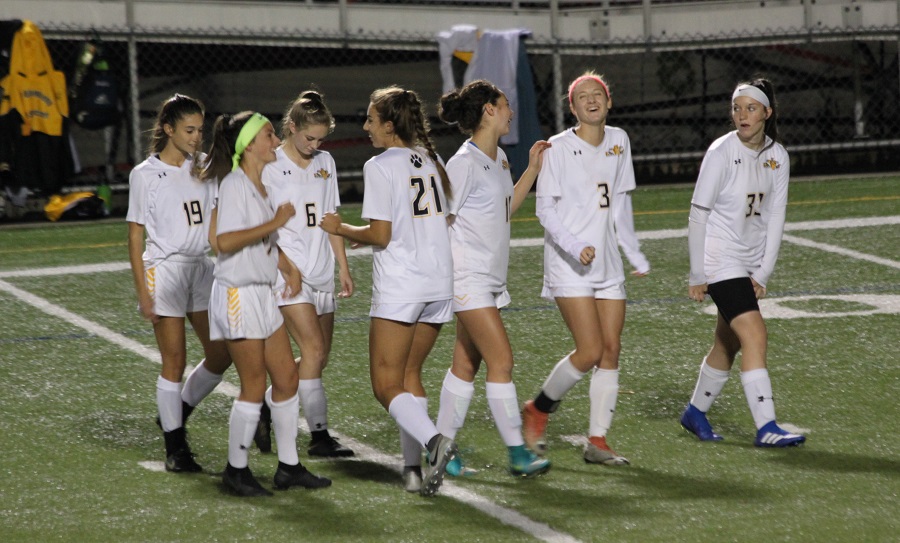 NA Hammers North Hills To Conclude Regular Season, 7-0
The North Allegheny girls' soccer team wrapped up the regular season on Monday night with a 7-0 drubbing of the North Hills Indians at Martorelli Stadium.
The Lady Tigers received two goals apiece from senior Alex Adams and freshman Halle Marsalis. Sophomores Sarah Schupansky and Brianne Torchia, and junior Emma Bundy also scored goals in the win. Sophomore Maddie Vukus helped the Tigers to their seventh shutout of the season.
North Allegheny improves to 10-5-1 on the season and finishes the Section 1-AAAA schedule with an 8-3-1 mark. North Hills ends the year with a 5-12-1 record and 3-9 section mark. The Lady Tigers await the WPIAL playoffs next week.