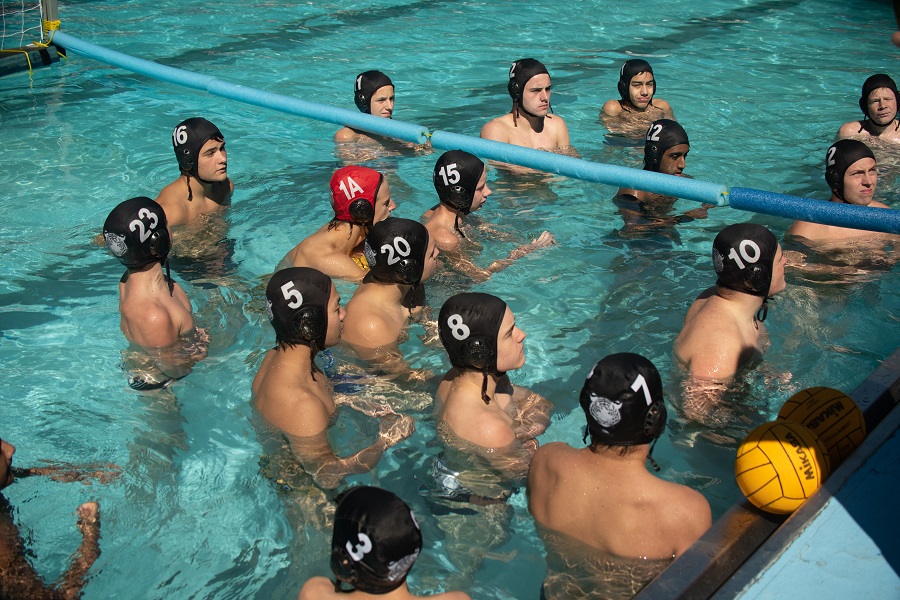 NA Opens Western Conference Round Robin With Pair of Wins
The North Allegheny water polo team opened the Western Conference Round Robin on Tuesday night at Cathedral Prep's Hagerty Family Events Center and both squads came away victorious. The NA girls earned a 14-12 win in double overtime over Villa Maria and the NA boys topped Cathedral Prep, 13-7.
The Lady Tigers' matchup with Villa Maria was the third to go to overtime this season, with NA winning the rubber match in such contests, 14-12. Spearheading the offense was sophomore Rebecca Melanson with a six-goal, two-assist performance. Senior Emma Halle and junior Anna Kegel each tallied a hat trick, while senior Marissa Dorman netted a pair of goals and junior Emma Donnelly added one as well. Halle also posted a team-high two steals on defense. In net, junior goalie Hannah Ziegler made seven saves, including three in the fourth quarter and overtime.
On the strength of a big second half, the NA boys rolled to a 13-7 win over Cathedral Prep. Holding just a one-goal lead at halftime, the Tigers erupted for eight goals in the second half and outscored the Ramblers, 8-3, over the final two periods. Seniors David Lomakin and Tyler Tieppo paced the offense with four goals each. Sophomore Sean McClellan gave his typical strong all-around performance with a hat trick and a team-high four assists and five steals. Junior Ethan Berty and sophomore Keller Sens also scored goals in the victory. In between the pipes, goalies Eliot Maravich and Justin Morrison combined for eight saves on the night.
With the sweep, the NA Boys leap to 9-2 on the season and the Lady Tigers improve to 8-4 on the year. The Western Conference Round Robin continues on Saturday against McDowell.