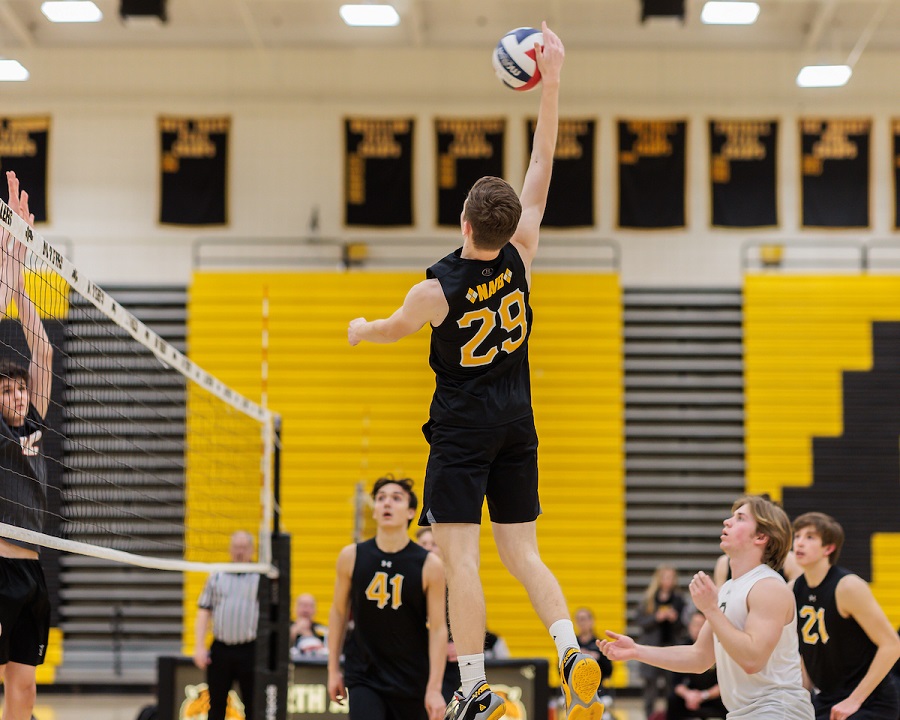 NA Places Third At Prestigious Koller Classic
Competing against some of the best teams in the state, the North Allegheny boys' volleyball team placed third at the annual Koller Classic at Central York High School on Saturday.
The Tigers earned pool play victories over Dallastown, Liberty, Landisville Hempfield and Mechanicsburg all by 2-0 scores. Following a preliminary round win over Montour, 25-11, NA defeated Pennridge in the tournament quarterfinals, 25-13, and narrowly fell to Central Dauphin, 25-23, in the semifinal round. The contest with Central Dauphin was a rematch of sorts from last year's PIAA Class 3A championship.
The reigning state champion Tigers had numerous outstanding individual performances at the invitational, including junior Jax Wilhite who tallied a team-high 24 kills. Junior Nico Sfeir contributed to the offense with 23 kills, followed by seniors Caleb Schall and Titus Lamay with 21 and 20 kills, respectively. Schall distributed 71 assists and senior Jake Koch added 43 assists to help facilitate the offense.
Senior libero led the defense with a team-best 51 digs and added a team-leading seven aces. At the net, junior Varun Kaveti clogged the middle with nine blocks and Sfeir chipped in with seven blocks.
North Allegheny returns to Section 2-AAA play on Monday night with a visit to Fox Chapel at 7:00 p.m.