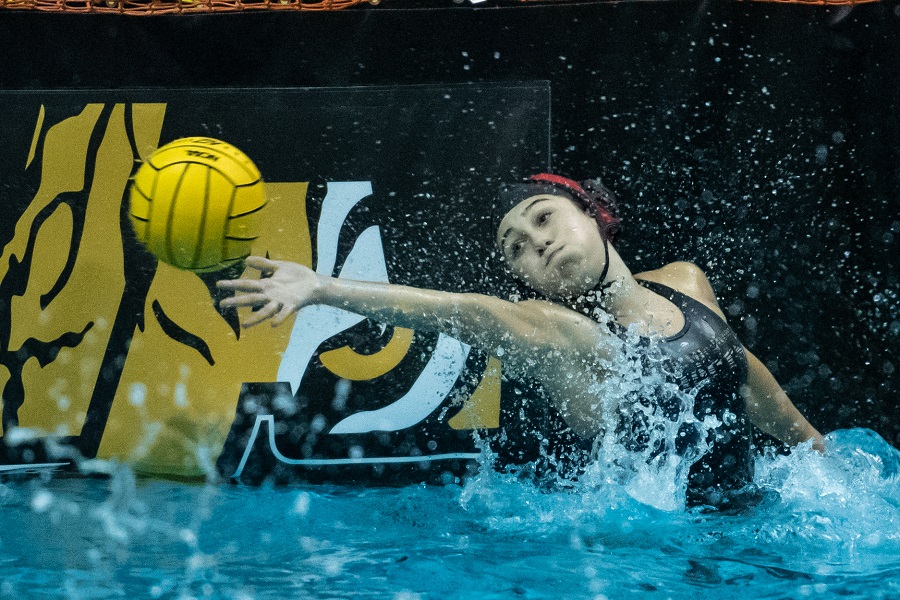 NA Sweeps McDowell In Convincing Performance
The North Allegheny water polo teams hosted McDowell on Tuesday night and earned a pair of victories over the visiting Trojans. Both teams were dominant as the NA Boys cruised to a 16-3 win and the Lady Tigers rolled to a 15-7 victory.
The NA Girls started the festivities at NASH with a quick 3-0 lead in the first quarter on back-to-back goals by Carissa Jones and another marker by senior Rebecca Melanson.
The Trojans answered back with three of the next four goals, including a pair of tallies from Claire Gebhardt, to trim the NA lead to 4-3 with 5:05 left in the first half. The momentum for McDowell was short-lived, however, as the Tigers scored five straight goals to take a 9-3 lead with 1:03 left in the first half. From that point on, NA coasted to victory in the second half and closed out the 15-7 win.
Overall, Jones led all scorers with seven goals and Melanson followed with six goals and two assists. Junior Katyusha Peregoncev and sophomore Lily Tang chipped in with goals as well. Peregoncev finished with a team-high three assists. In net, junior goalie Izzie Trunzo made three impressive saves in the first period and totaled nine saves on the evening to earn the victory.
In the nightcap, the NA Boys dictated the action from start to finish. The Tigers took a 13-1 lead into halftime and the NA reserves opened up a 15-1 advantage after three quarters before McDowell scored a pair of meaningless goals in the fourth quarter.
The Tigers were led by senior Ben Gavran with a four-goal outing. Senior Asher Jones notched a hat trick, while senior Keller Sens, junior Camden Wright and sophomore Caden Currykosky netted two goals apiece. Senior Sean McClellan, senior Nico Jacobs-Alorcon and sophomore Grant Regule all scored one goal each. In net, Elliot Maravich and freshman Michael Stefanko split time in net to solidify the win.
Melanson and Gavran were named Wright Automotive Players of the Game for their prominent roles in garnering victory for the girls and boys teams.
Both teams improve to 2-0 on the season ahead of the Tiger Classic at North Allegheny on Saturday.