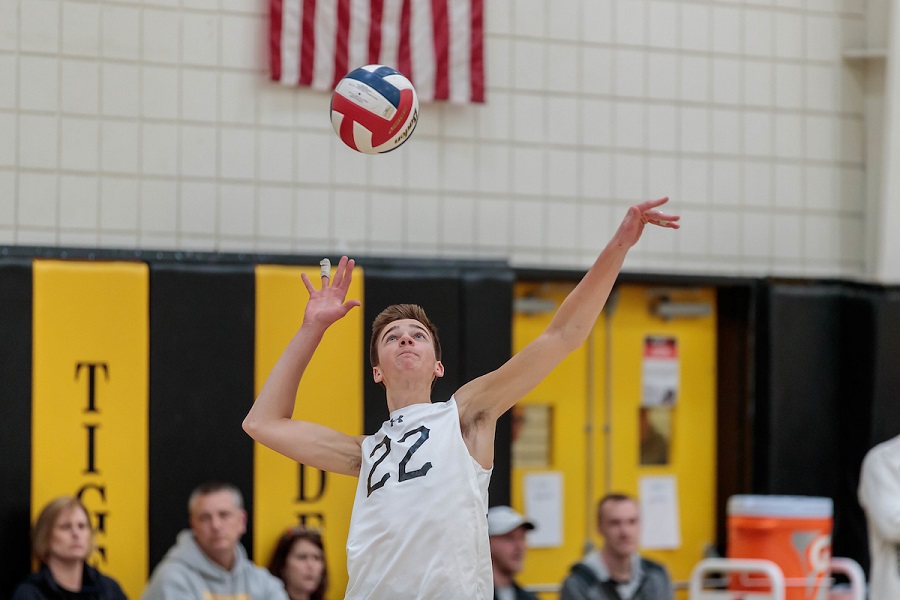 Tigers Takes Home Derry Invitational Crown
The top-ranked North Allegheny boys' volleyball team took home a first place trophy from the Derry Invitational on Saturday. The Tigers cruised through pool play and topped section rival Pine-Richland in the tournament quarterfinals, 25-13. The Tigers defeated Altoona 25-20 in the semifinals before a 25-16 victory over Penn-Trafford in the tournament championship. The Warriors entered the tournament ranked seventh in the state according to the most recent PVCA poll.
Outstanding hitting performances came from seniors Canyon Tuman and Jason Stiefvater who totaled 50 and 36 kills, respectively. Junior Jeremiah Zemet added 19 kills and a team-high 13 blocks. Setter A.J. Schmidt tallied 107 assists and 18 digs on defense. Senior Josh Bachinsky posted a team-best 29 digs.
Following Saturday's impressive showing and tournament title, North Allegheny will visit Fox Chapel on Tuesday at 7:00 p.m.
1st round pool play:
25-15 over Armstrong
25-18 over Latrobe
2nd round pool play:
25-11, 25-19 over Altoona
25-16, 22-25 split with Shaler
25-15, 25-13 over Derry
25-19, 25-20 over Penn-Trafford
Quarterfinal:
25-13 over Pine Richland
Semifinal:
25-20 over Altoona
Final:
25-16 over Penn-Trafford