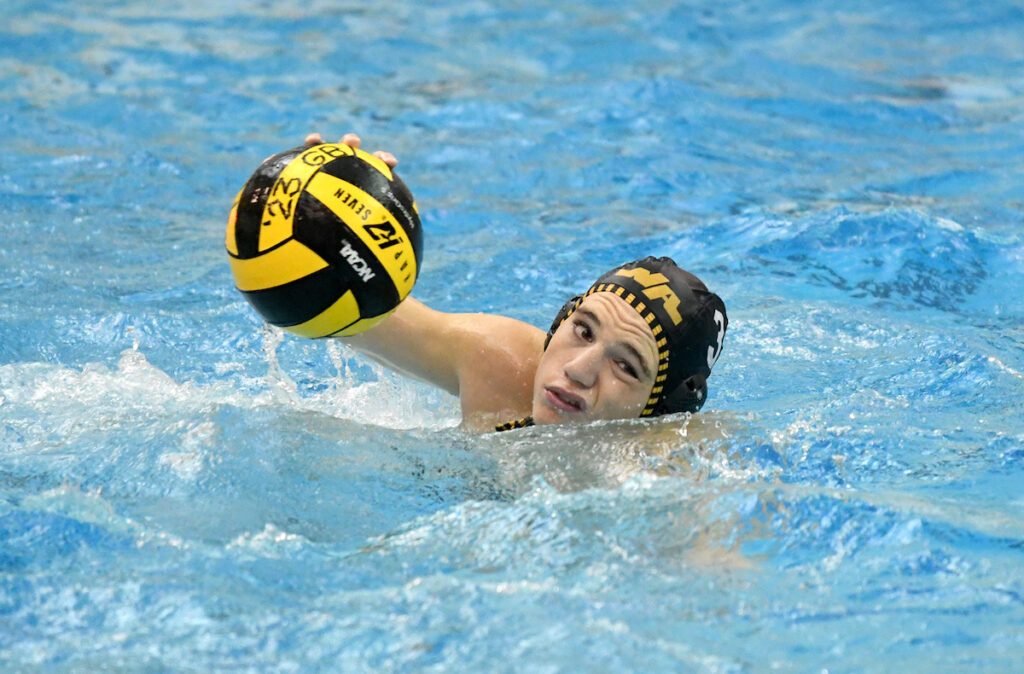 NA Takes Part In Erie Challenge
The North Allegheny water polo teams participated in Part One of the Erie Challenge over the weekend. The NA Boys split their two games of the tournament and the Lady Tigers went 0-2. Prior to the Erie Challenge, the NA Girls also faced off against Fairview in northwest Pennsylvania with an impressive showing.
For the Lady Tigers, the weekend started with a 14-7 win over Fairview on Friday night. NA jumped out to a 6-0 lead in the first quarter and held an 11-1 advantage by intermission. Senior Carissa Jones had a strong all-around performance with four goals, five assists and a pair of steals. Adding to the NA offensive onslaught was Lila Torchia, Mikaela Dassanaike and Elizabeth Vales with two goals each. Junior Ava Sharar, sophomore Bella Spino, freshman Sania Bedi and freshman Lila Sonaer all chipped in with goals as well. In net, senior Izzie Trunzo got the start with one save and two assists. Sophomore Katherine Vales played the majority of the game in between the pipes and notched seven saves.
On Saturday at the Erie Challenge, the NA Girls faced off against Pennridge and fell behind 4-1 in the first quarter. Despite a hard fought effort the rest of the way, the Tigers couldn't overcome the early deficit and fell, 7-4. Jones led the offense with three goals and an assist, and sophomore Tori Tieppo added a goal. Trunzo played all four quarters at goalie and made 10 saves. In their third and final game, the Lady Tigers dropped a 13-2 decision to Wilson. Jones and Dassanaike scored one goal each and Trunzo made 13 stops in net.
The NA Boys played both of their games on Saturday and started the tournament with a 16-7 triumph over Pennridge. Senior Colton McCartney sparked the blowout win with four goals, six assists and a steal. Senior Camden Wright notched a hat trick, while Callan Bunger, Jonathan Mowry, Caden Currykosky and Anthony Hollo all netted two goals apiece. Junior Grant Regule chipped in with a goal and a trio of steals. Mowry paced the defense with four steals. Sophomore goalie Michael Stefanko totaled 10 saves and three assists.
In game two, the Tigers fell to the Wilson Bulldogs, 14-5. Regule led the offense with a hat trick and paced the defense with two steals.  Wright and Bunger added goals in the defeat. Stefanko made eight stops in net.
Following this weekend's action, the NA Boys are 3-2 on the season and the Lady Tigers sit at 3-3 overall. Both teams will visit McDowell on Tuesday night.