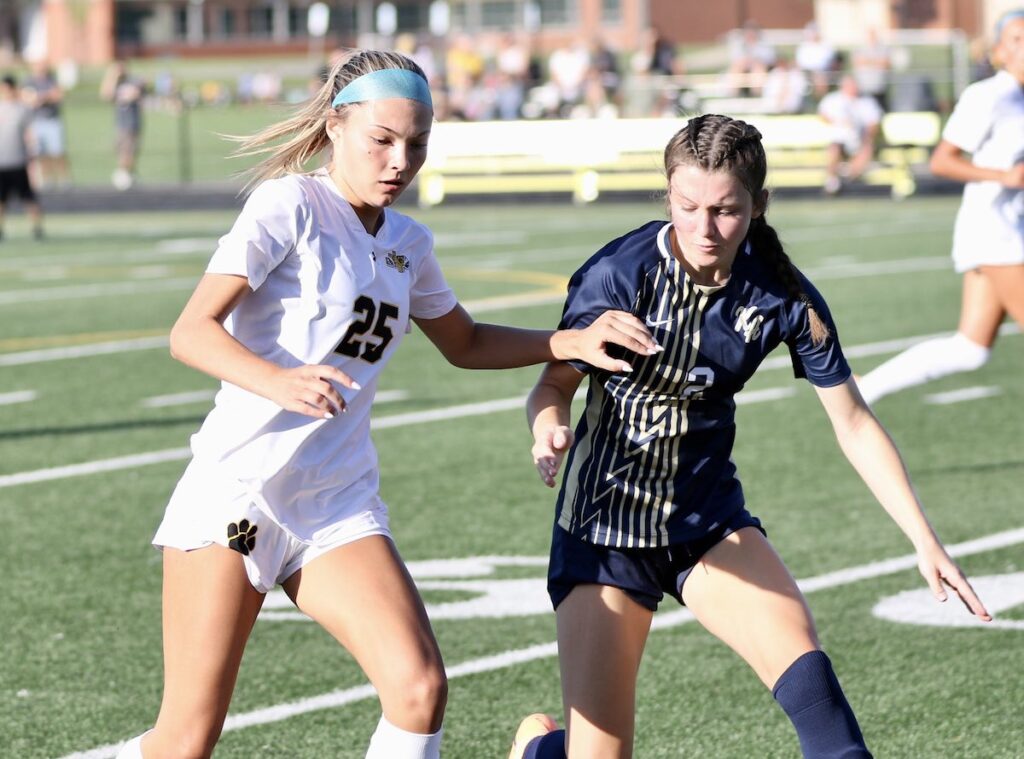 NA Tops Cumberland Valley, 3-1
The North Allegheny girls' soccer team earned another impressive victory in the opening weekend of fall sports with a 3-1 triumph over Cumberland Valley on Saturday afternoon at Altoona High School.
In a hard-fought battle against a perennial District 3 title contender, the Tigers tripped up the Eagles thanks to goals from freshman Kieran Shannon, and seniors Ally Ruiz and Abigail Stager.
With the win, North Allegheny improves to 2-0 overall on the young season. The Tigers will play their first home game on Monday night against Shaler at Newman Stadium at 7:30 pm. The section opener will be broadcast live by the North Allegheny Sports Network.