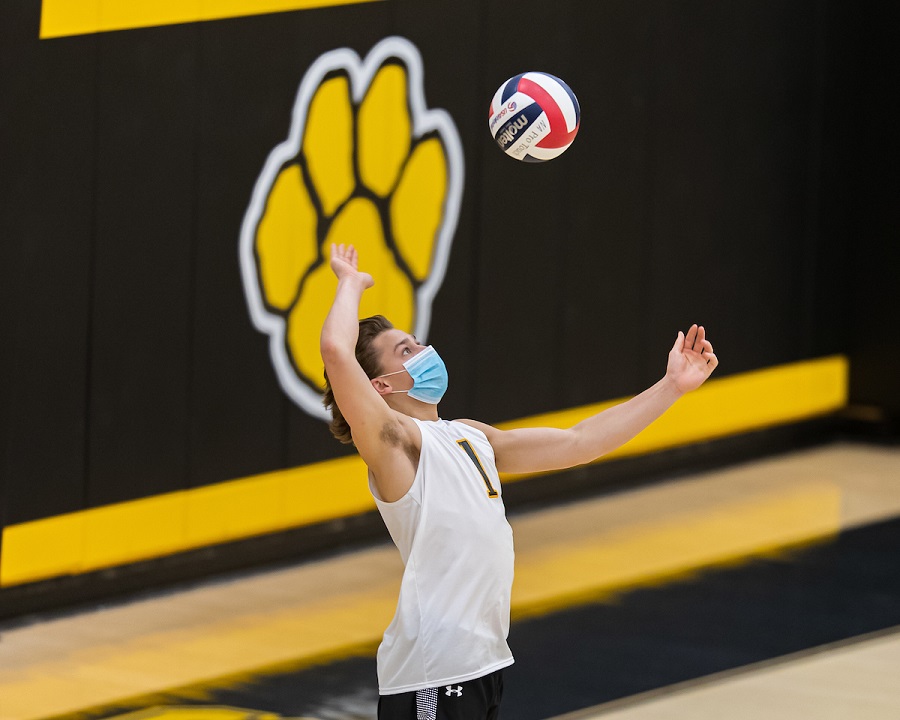 NA Tops Fox Chapel For Road Win, 3-1
The North Allegheny boys' volleyball train kept rolling on Thursday night with a 3-1 road win at Fox Chapel in Section 2-AAA action. The Tigers won by set scores of 25-13, 23-25, 25-9 and 25-15.
Helping the Tigers to their 56th consecutive win, David Sanfillipo paced the ream with 13 kills and added three blocks. Senior Gavin Owens tallied 12 kills and 12 digs, while Michael Mosbacher notched 11 kills. Garrett Hrvoich chipped in with 10 kills and Timmy Ditka led the team with four blocks.
Ryan Treser and Peter Carioto posted 12 digs each on defense. Carioto flummoxed the Foxes with three aces and setter Caleb Schall dished out 46 assists.
The win improves North Allegheny's record to 10-0 overall and in section play. The Tigers will host Seneca Valley on Tuesday night in battle of the top two-ranked teams in Class AAA. The match will be broadcast on the internet by the North Allegheny Sports Network.