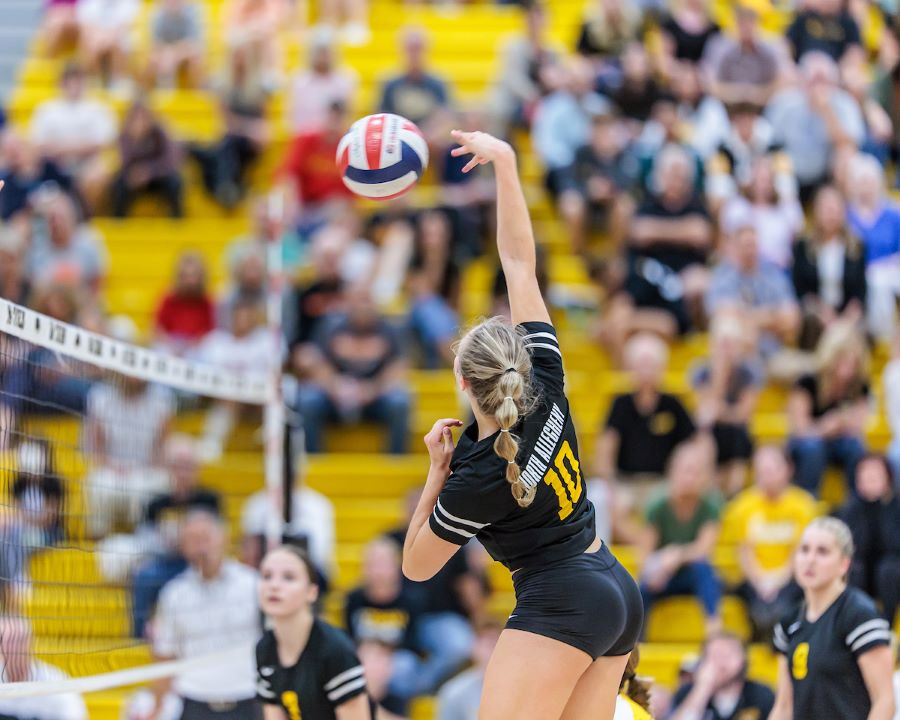 NA Tops Landisville Hempfield, State College In Non-Section Test
The North Allegheny girls' volleyball team traveled east to State College on Saturday for a pair of tough non-section matches against perennial state powers. Facing off against teams the Tigers have played in the PIAA playoffs in recent years, NA picked up 3-0 sweeps against both Landisville Hempfield and host State College.
In the opener against the Hempfield Black Knights, the Tigers won by set scores of 25-15, 25-16 and 25-22. The NA offense was led by seniors Ella Deeter and Carissa Treser, who posted nine kills each. Junior Jamie Frisco fired out five kills to contribute to the attack. Senior Mia Tuman had a terrific all-around effort with 26 assists, 15 digs, eight kills, seven blocks and four aces. Senior libero Caroline Curran paced the defense with 18 digs. Senior Ella Zimmer helped stuff the net with five blocks.
Against the host Little Lions, the Tigers earned the sweep by scores of 25-18, 25-16 and 25-19. Treser tallied a team-best eight kills in the win, followed by Tuman and Deeter with six kills each. Junior Marin Dunaway added five kills in the victory. Senior Maddie Fickess and Tuman clogged the net with three blocks each, while Tuman also dished out 30 assists. Curran and senior Rebecca Pilotta totaled 15 and 13 digs, respectively. Deeter chipped in with 11 digs and a team-high four aces.
With the victories, North Allegheny improves to 15-0 overall on the season. The Tigers return section action on Tuesday night with a visit to Seneca Valley at 7:00 p.m.