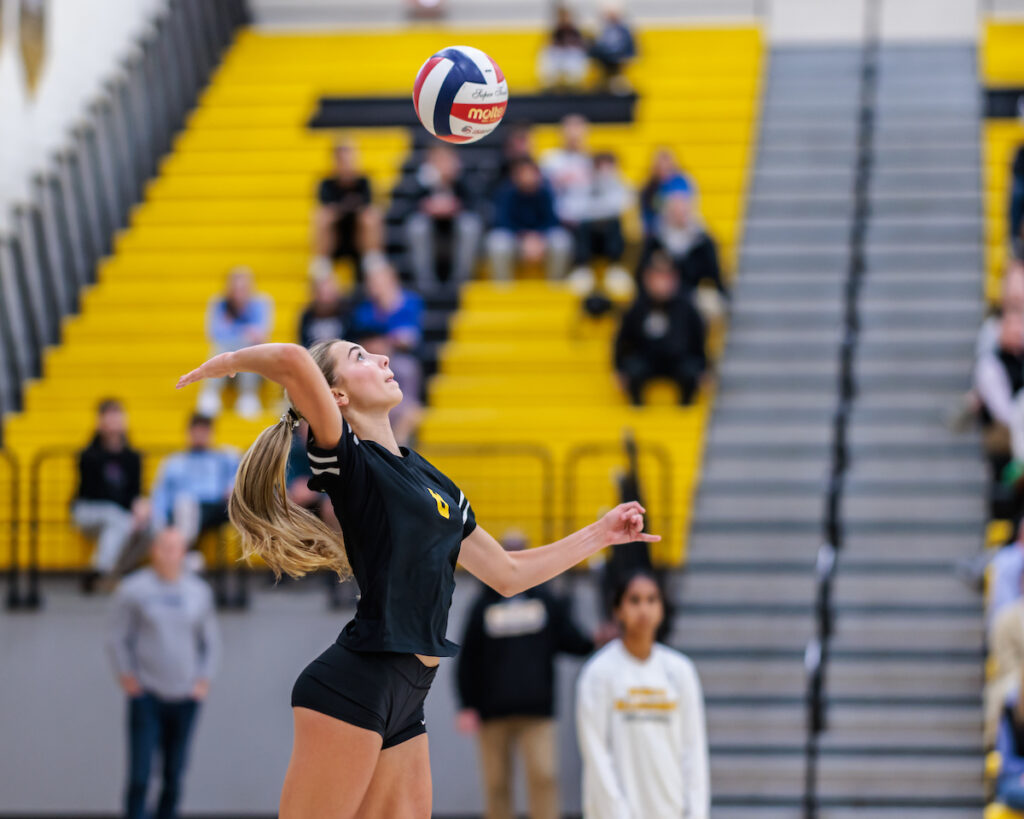 NA Tops Pine-Richland For 7th Straight Trip To WPIAL Title Match
The North Allegheny girls' volleyball advanced to the WPIAL Class 4A championship for the seventh consecutive season with a 3-0 sweep over section rival Pine-Richland on Wednesday night. The Tigers defeated the Rams in the WPIAL Class 4A semifinal by set scores of 25-15, 26-24 and 25- 19. The Tigers have won 25 of their last 26 meetings with the Rams.
In a rematch of the 2022 WPIAL championship and PIAA semifinals, the six-time reigning state champions got off to a great start in set one and cruised to a 25-15 win. Senior Jamie Frisco powered the Tigers with four of her team-high 10 kills in game one and totaled a team-best two blocks.
The Rams regrouped in set two thanks in part to four kills from sophomore standout Isabelle Hoppe. Pine-Richland held a 23-21  lead and seemed poised to even the match score with NA. However, back-to-back kills by Jamie Frisco and an ace by senior Kyra Schmidt pulled the Tigers ahead, 24-23. A kill by Hoppe tied the game but NA scored the final two points on a kill by senior outside hitter Marin Dunaway and an ace by senior libero Avery Butcher to help the Tigers prevail, 26-24. Dunaway totaled nine kills on the night, while Butcher notched a team-high 14 digs on defense. Senior Rylee Gadomski sparked the Tigers with three kills in game two as well.
A steady performance in the third set by North Allegheny allowed for a 25-19 win and a clean sweep of Pine-Richland. Leading 23-19, a tip by junior Bridgit Murphy and an ace by senior Jordan Frisco finished off the Rams. Jordan Frisco totaled two aces and five digs.
Setters Molly Robertson and Mack Jones dished out 20 and 17 assists, respectively. Robertson added five digs and a team-high three aces.
Exemplary of North Allegheny's night, Schmidt finished with six kills, nine digs and a pair of aces in a strong all-around outing to earn Wright Automotive Player of the Match honors.
North Allegheny improves to 15-1 overall with the victory and advances to the WPIAL Class 4A championship on Saturday at 5:00 p.m. at AHN Arena to face the Canon-McMillan Big Macs. The match will be broadcast live by the North Allegheny Sports Network. Pine-Richland's season comes to an end with a 13-6 record.