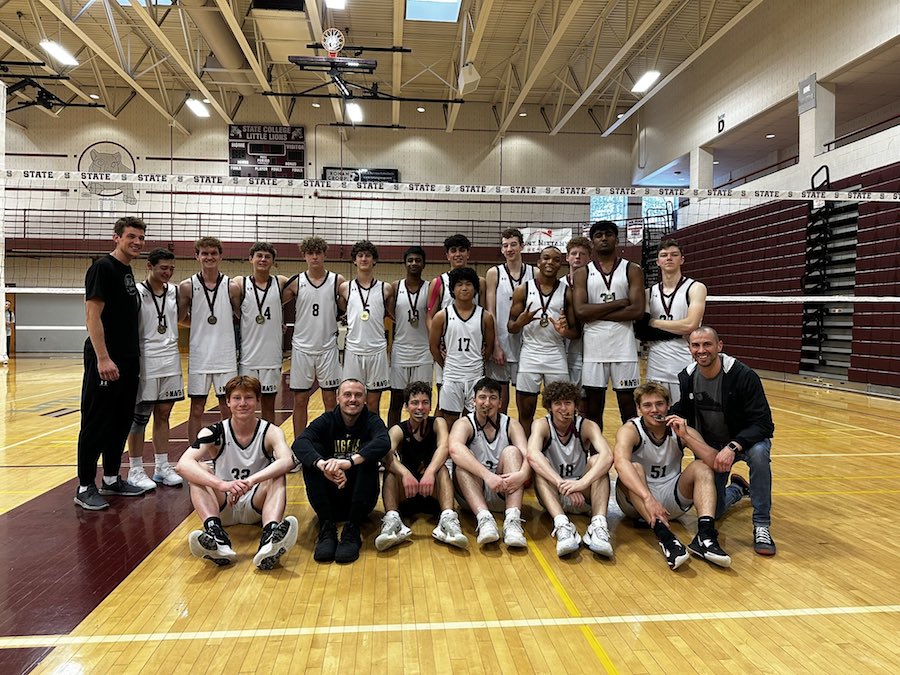 NA Volleyballers Win State College Invitational
The North Allegheny boys volleyball team took first place at the State College Invitational on Saturday. Following a long and competitive day of pool play, the Tigers began the tournament playoffs with a 1-0 win over Central York in the quarterfinals. In the semifinals, NA topped Cumberland Valley, 1-0, and capped the tournament with a 2-0 triumph in the title tilt over Landisville Hempfield.
Individually, North Allegheny was powered by senior Jax Wilhite with an eye-popping 65 kills. Senior Varun Kaveti tallied 40 kills and a team-high eight blocks. Junior Stone Gaertner and freshman Will Robertson each totaled 35 kills. Gaertner added six blocks, while Robertson posted four.
Sophomore Matthew LeMay notched a team-best five aces, followed by Gaertner with four and junior Theo Wilkinson with three aces. Defensively, junior Will Hahn tallied a team-high 71 digs. Junior setter Nicolas Carioto dished out an impressive 162 assists and added 27 digs.
North Allegheny looks to build on Saturday's effort with a section matchup at home against Butler on Wednesday. The match will be broadcast live by the North Allegheny Sports Network.