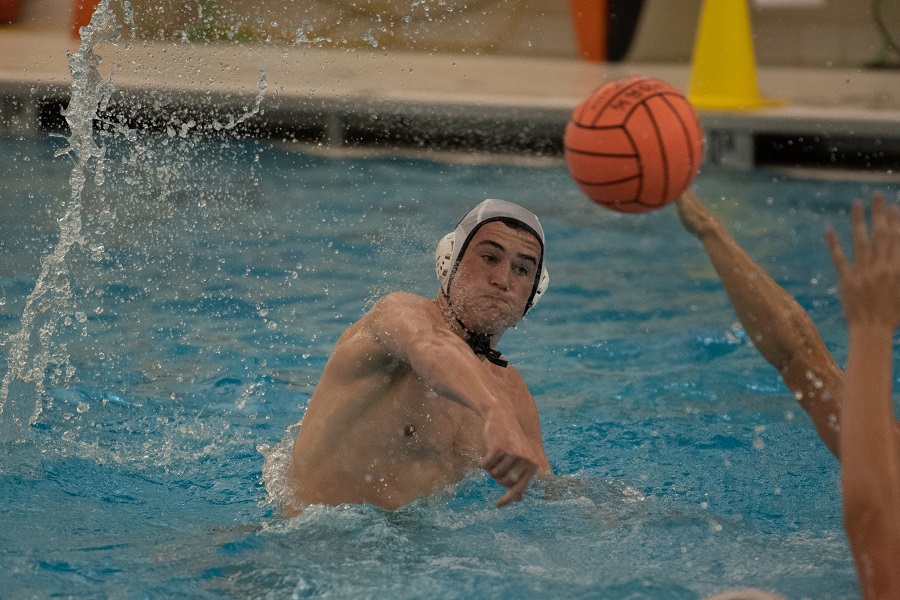 NA Water Polo Earns Split At Beast of the East Invitational
The North Allegheny water polo teams earned a split at the Beast of the East Invitational at Wilson High School over the weekend. The NA Boys and Girls both finished with a 2-2 record at the invitational.
The NA Boys opened the tournament with an exciting 10-9 victory over St. Francis. The Tigers were paced by junior captain David Lomakin, who tallied a team-leading six goals and six steals. Senior captain Ben Phillips and freshman Sean McClellan also posted two goals and three steals each. Freshman goalie Eliot Maravich earned the win in net with seven saves.
The Tigers dropped a 14-7 decision to Cathedral Prep in their next game but bounced back for a 10-6 victory over Wissahickon. Lomakin once again led the offensive charge with five goals and Phillips notched a hat trick. McClellan and Tyler Tieppo also netted goals in the victory. Maravich and sophomore Ben Pizov split time in net with three combined saves.
The NA Boys rounded out the tournament with a 12-8 loss to LaSalle College High School. Lomakin netted five goals, with Phillips, McClellan and Asher Jones posting one goal apiece.
The Lady Tigers started the invitational with a strong showing, crushing Central York by a 12-2 final. In a well-rounded performance, six different Tigers scored goals, including junior Emma Halle with six markers. Emma Donnelly and Rebecca Melanson netted two goals apiece. Anna Kegel, Sarah Koehler and Maggie Adkins all chipped in with one goal each. The goalie tandem of Marissa Dorman and Hannah Ziegler collaborated for eight saves in the victory.
The NA Girls flexed their muscle again in the next contest, delivering an impressive 20-7 win over Hill School for their eighth consecutive victory. Seven players touched the scoresheet in this victory, led by Kegel's six goals and Koehler's five. Melanson tallied four goals, Halle posted three, while Adkins, Rory Kooker and Jamie Palone added one goal each. In net, Dorman and Ziegler combined for five saves.
North Penn snapped NA's eight-game winning streak in the next game with a 14-5 victory over the Tigers. North Allegheny concluded the tournament with a narrow 11-9 loss to Penn Charter. Kegel paced the offense with four goals in the loss to Penn Charter. Koehler, Melanson and Halle all totaled four steals to lead the defense.
For the season, the North Allegheny Boys have a record of 4-11 and the Lady Tigers sit at 9-6 on the year. Both teams have the weekend off before traveling north for the Erie Challenge on Oct. 11-12.