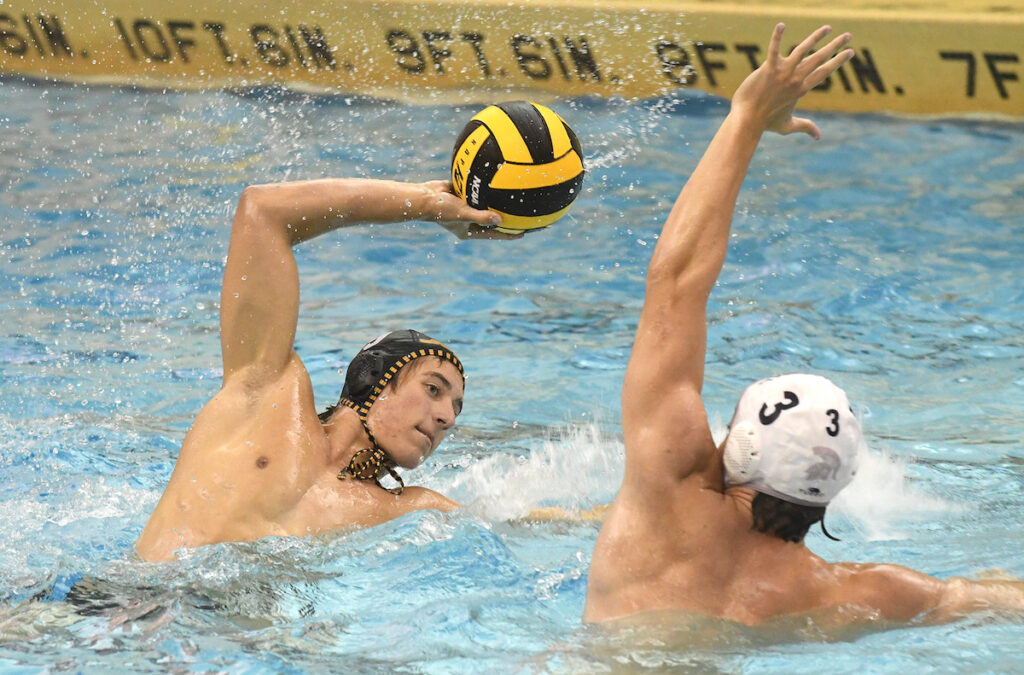 NA Water Polo Hosts Annual Tiger Classic
The North Allegheny water polo team hosted the annual Tiger Classic over the weekend with some outstanding teams from across the state participating in the event. The NA Boys and the Lady Tigers each split their two meetings at the tournament.
The NA Girls started the tournament on Friday night and dropped a 13-4 decision to Governor Mifflin. Senior Carissa Jones netted all four goals for the Tigers and notched a team-best five steals on defense. Senior goalie Izzie Trunzo totaled six saves and sophomore Katherine Vales made one stop.
The Lady Tigers bounced back in their Saturday night contest with a 13-3 victory against Cumberland Valley. Jones paced the team once again with six goals and six steals. Junior Lily Tang tallied a hat trick, while Ava Sharar, Bella Spino and Tori Tieppo all scored goals. Trunzo displayed her versatility with 12 saves in net and played the field in the fourth quarter, netting a goal as well. Trunzo also posted a team-high four assists. Vales made a pair of saves in the fourth period.
The NA Boys opened the tournament with an impressive 14-5 victory against Governor Mifflin. Senior Camden Wright led the offense with a team-high five goals and added a pair of steals on defense. Senior Jonathan Mowry totaled two goals and a team-leading eight assists. Also scoring two goals apiece were Mason Shantz and Matthew Woods. Seniors Anthony Hollo and Colton McCartney each netted a goal as well. Along with Wright, Mowry and sophomore Logan Purnell notched two steals each on defense. In net, sophomore Michael Stefanko made nine saves in a winning effort.
In the tournament finale, the Tigers were tied 7-7 with Cumberland Valley at the half but the visiting Eagles outscored NA, 5-2, in the third period to prevail. Wright paced the team with six goals and two steals. Woods netted a pair of goals and junior Caden Currykosky added a goal. Stefanko reeled in 10 saves in net for the Tigers.
Following the Tiger Classic, the NA Boys and Girls teams each sit at 2-1 on the season.