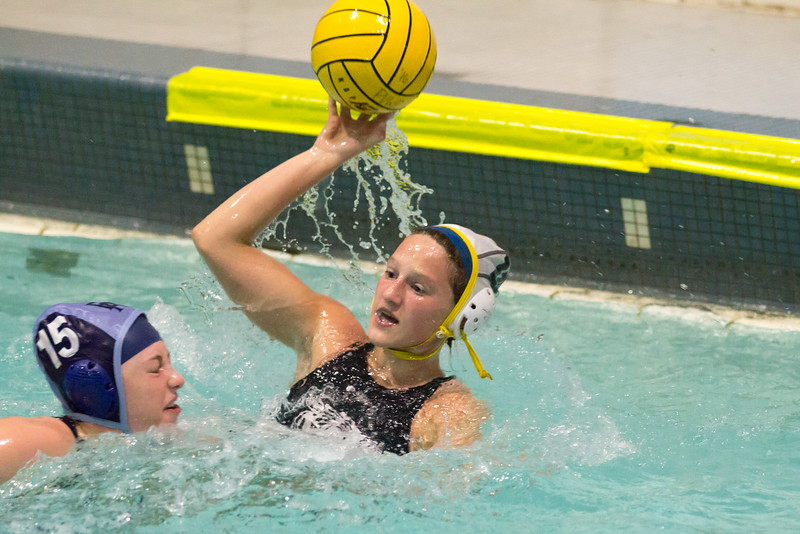 NA Water Polo Provides Tough Test At Screamin' Eagle Tournament
The North Allegheny water polo teams returned to the pool last weekend at the Screamin' Eagle Tournament at Cumberland Valley High School in Mechanicsburg, PA. The NA Boys and Girls teams each finished with a 2-2 showing at the tournament.
For the NA Boys, the tournament began with a decisive 13-6 win over Mechanicsburg. The Tigers received plenty of offense from Mitchell Rubio and Joel Songer who scored three goals apiece. Luke Pieton and Jack Wright added two goals each in the win. In net, goalies Teddy Struk collected six saves, three steals and one assist.
Despite a six-goal performance from Rubio in the Tigers' next game, North Allegheny fell by a narrow 14-12 decision to North Penn. Host Cumberland Valley defeated NA, 19-7, before the Tigers ended the tournament with a quality win over Central York, 12-6. Wright and Josh Galecki netted two goals each, joined by Tan Kocildirim and Tristan Ascanio who also scored two goals. Pieton, Evan Soulia and Max Moore all chipped in with goals. Even net minder Jacob Hollo got into the mix with a goal and made 15 saves in an exceptional display.
The Lady Tigers also opened the competition with a big win over Mechanicsburg, 17-2. In the rout, Sarah Koehler, Morgan Halyama, Eliza Ross and Nediva Levine tallied three goals apiece. Goalie Cory Riley secured the net by picking up six saves and three assists. Koehler and Abby Washabaugh combined to score nine goals in the next two games but North Penn and Cumberland Valley managed 11-5 and 7-5 wins over the Lady Tigers.
North Allegheny bounced back in the tournament finale with another big win, topping Central York 17-4. Koehler led the way with four goals, followed by Ross who netted three goals and tallied five steals and two ejections drawn. Levine, Halyama, Ryley McClellan and Sophia Melanson scored two goals each in the win.  Melanson also collected five saves in net as she and Riley split time in  net. Jordan Ennis and Lindsey Rollman also got into the scoring mix with goals.
On the year, the North Allegheny Boys are 8-11 and the Lady Tigers are 10-10. Up next is the Conference Championships this Saturday.