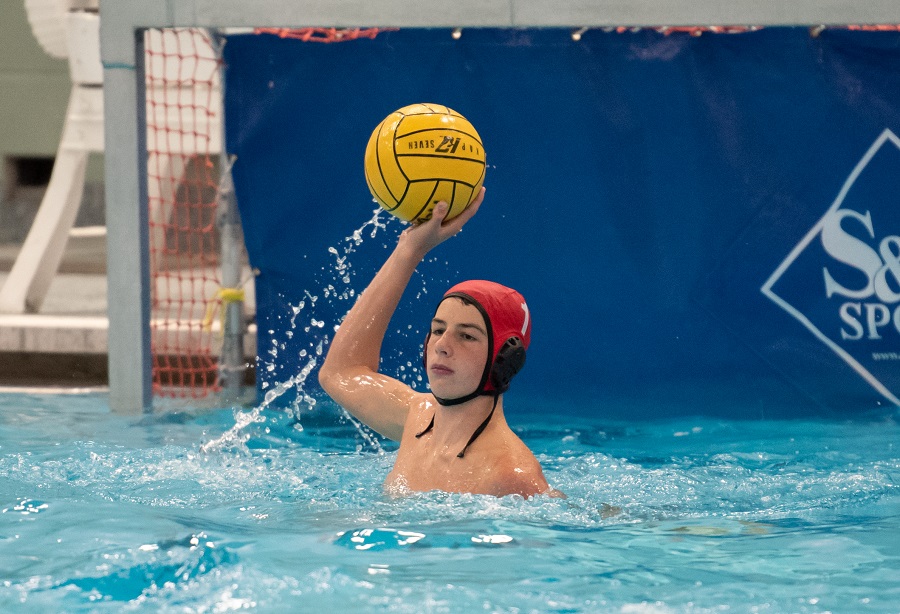 NA Water Polo Qualifies For State Finals
The North Allegheny boys' and girls' water polo teams qualified for the state finals with victories on Saturday at the Western Conference Championship.
The NA Boys opened the tournament with an 11-7 victory over the McDowell Trojans. The Tigers jumped out to a 6-3 lead by halftime and maintained their advantage in the second half. Junior captain David Lomakin led the charge with a four-goal performance. Senior captain Ben Phillips and freshman Justin Morrison tallied two goals each. Freshmen Keller Sens and Sean McClellan netted one goal each. In net, freshman goalie Eliot Maravich made five saves to earn the win.
In their second contest, the NA boys dropped an 11-4 decision to Cathedral Prep. Sens paced the offense with a hat trick, while McClellan added a goal as well. Despite the loss, the Tigers' victory over McDowell qualified them for a trip to the state championship on Oct. 25-26.
The Lady Tigers had equal success at the Western Conference Championship and picked up an important 6-5 win over Villa Maria in the opener. Freshman Rebecca Melanson spearheaded the offense with a four-goal performance. Junior Emma Halle and senior captain Sarah Koehler added one goal apiece. With a four-goal outburst in the second period, the Tigers held a 4-1 lead at intermission and then staved off Villa Maria in the second half for the one-goal victory. Sophomore goalie Hannah Ziegler helped NA capture the win by making 11 saves in the contest.
In game two, the Tigers were edged by McDowell by a 7-6 final. Halle notched a hat trick and Koehler tallied a pair of goals. Melanson also touched the scoresheet with a single marker. Sophomore Anna Kegel was strong defensively with a team-high four steals. Like the NA Boys, the Lady Tigers qualified for the state championship with their opening victory in the tournament. The Girls State Championship will be held on Nov. 1-2.
On the season, the NA Boys are 5-15 overall and the NA Girls are 10-10.