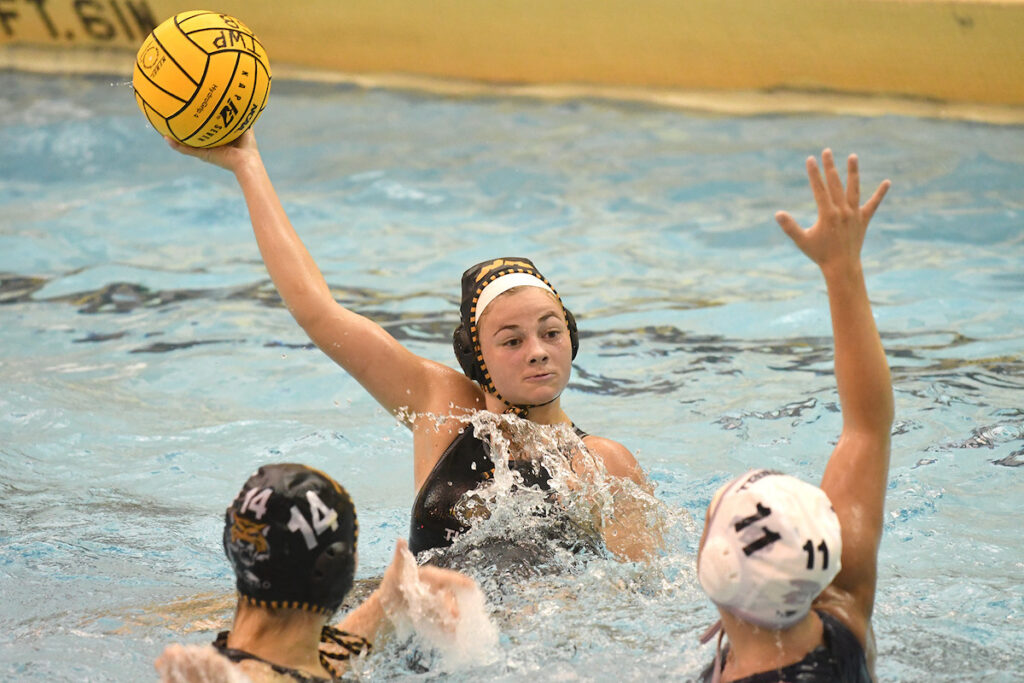 NA Water Polo Sweeps McDowell To Open Season
The North Allegheny water polo program began the 2023 season on Tuesday night with a home sweep against the McDowell Trojans. The Lady Tigers started the night with a 15-8 victory and the NA Boys capped the double header with an 11-3 win.
In the first contest, the NA Girls jumped out to a 6-1 lead by the early stages of the second quarter before the visiting Trojans mounted a late surge before halftime. Three consecutive goals by McDowell, including back-to-back markers by senior Claire Gebhardt trimmed the NA lead to 6-4 at intermission. Gebhardt finished with six goals on the night to pace the McDowell offense.
The Lady Tigers stormed out of the gates in the third quarter and seized control by outscoring the Trojans, 6-1, in the period to take a 12-5 lead going into the final stanza. From there, NA cruised to the win.
Senior Carissa Jones led the way with an eight-goal performance to earn Wright Automotive Player of the Game honors. Jones added a pair of assists and a team-high four steals.
Sophomore Tori Tieppo notched a hat trick with a pair of assists. Junior Ava Sharar, along with freshman Mikaela Dassanaike and Bella Spino all scored one goal apiece. In net, senior goalie Izzie Trunzo made nine saves and added four assists offensively.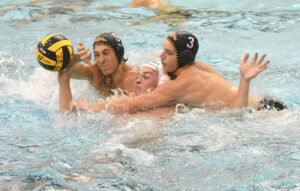 The NA Boys outscored McDowell, 2-1, in each of the first three quarters before breaking the game wide open in the fourth period. Leading 6-3, the Tigers netted five unanswered goals to secure an 11-3 triumph. Senior Camden Wright tallied a game-high four goals and an assist to earn Wright Automotive Player of the Game recognition.
Senior Jonathan Mowry netted a pair of goals with three assists and a team-best five steals. Chipping in with one goal each were Colton McCartney, Callan Bunger, Matthew Woods and Logan Purnell. Junior Grant Regule dished out a pair of assists and notched four steals on defense. Sophomore goalie Michael Stefanko totaled eight saves to earn the victory in net.
Michael McGarry led the Trojans with a pair of goals and Nick Publicover added a marker.
Following the successful opening night, the North Allegheny water polo team will host the annual Tiger Classic on Friday and Saturday.
(Photos by Phil Pavely).