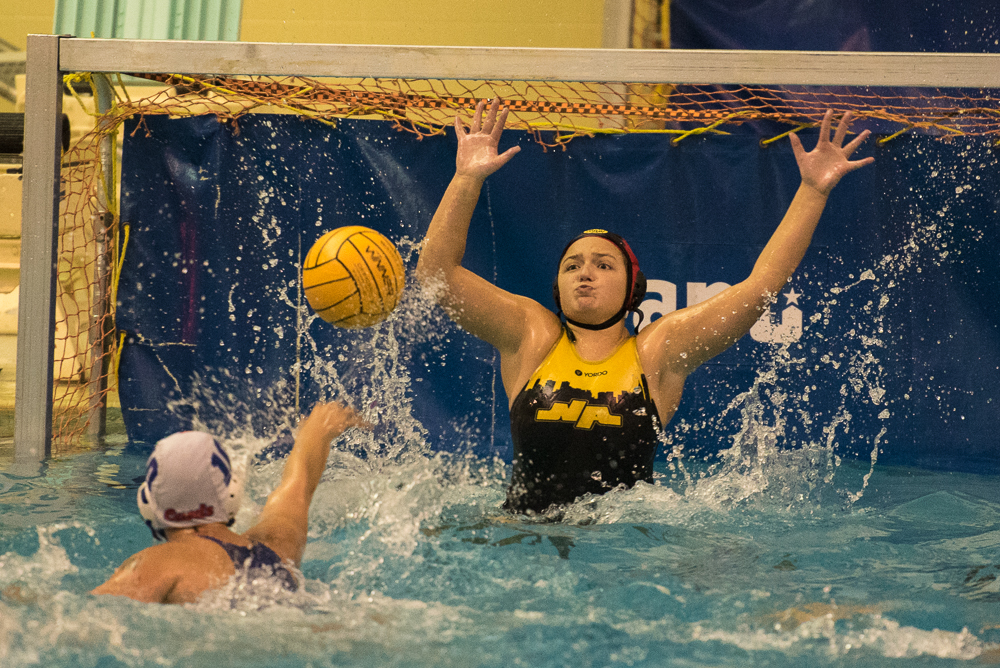 NA Water Polo Takes 7th Place At State Championships
The North Allegheny water polo teams concluded their season with the NA boys and girls each placing seventh at the State Championships. Both teams went 1-2 two at the state tournament but finished out the season with a victory in the seventh place contest to end the season on a winning note.
The Lady Tigers were in action this weekend and opened the State Championships with a tough 11-8 loss to Wilson. Nediva Levine led the Tigers with three goals and Emma Shaffer posted a team-high four steals in the game.
In their second contest of the tournament, the NA girls' team dropped a 9-7 decision to Springfield despite a four-goal performance from Taylor McClellan. Defensively, Abby Washabaugh notched a team-best six steals and goalie Corey Riley collected 10 blocks and one steal.
The Lady Tigers bounced back in the seventh place game by defeating Pennridge, 8-7. McClellan and Washabaugh scored three goals apiece in the victory.
The NA boys' water polo team took part in the State Championships on November 6-7 and had similar results to the girls' team. The Tigers fell to Wilson by a 10-7 score in the opener despite four goals from Nick Koehler and three goals from Mitchell Rubio.
Koehler netted a team-high seven goals in NA's next game against Souderton, but unfortunately was not enough as the Tigers were defeated 15-12. In the seventh place game, Koehler continued his strong performance with four goals and Rubio followed with three as the Tigers defeated Pennridge, 11-9. Max Moore chipped in with two goals and goalie Jack Kairys made 11 blocks and two steals.