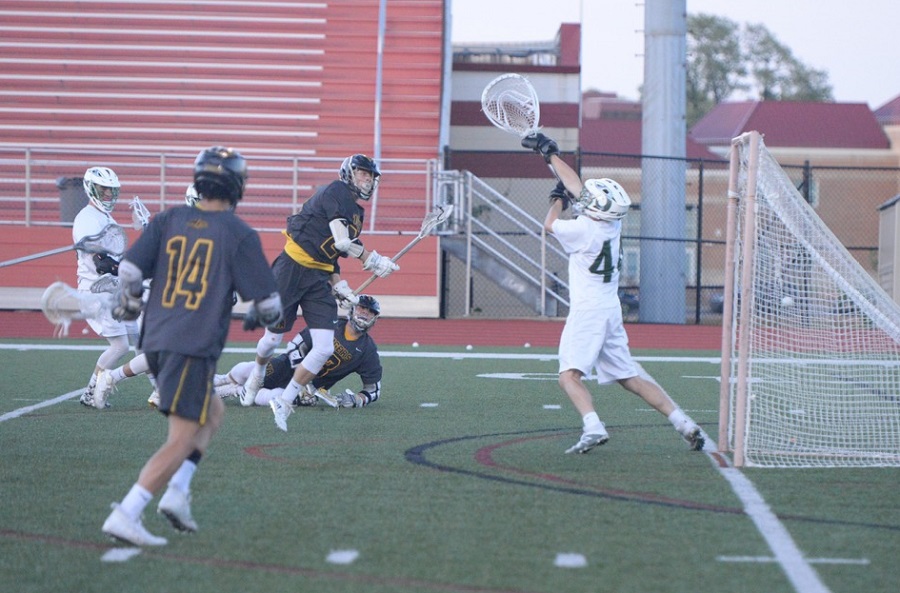 NA Wins OT Thriller Over Pine-Richland In WPIAL Semifinals
By Jared Barton
For the second time in a week, the North Allegheny boys' lacrosse team came from behind to win, beating Pine Richland 7-6 in overtime of the Class 3A WPIAL Semifinal at Moon Area High School Wednesday night.
The first half was an offensive challenge for both teams with limited shots and opportunities. Pine-Richland struck first on a goal by junior Sam Skirpan with 9:27 left in the first quarter. With 2:20 left in the first, junior Kyler Byerly tied the game at 1-1.
Isaiah Davis kept the NA offense going in the second quarter that gave the Tigers its first lead of the night. The Rams responded with back-to-back goals from Ben Barnes with two minutes left in the half and Will Harnick who scored with 1.9 seconds remaining, making the score 3-2.
The scoring opened up for both teams in the second half. With roughly six minutes left in the third, Dane Dowiak and Brendan Hein scored for Pine Richland to extend the lead to 5-2. North Allegheny netted three straight goals from Davis, Matt Osten and Byerly to tie the game at 5-5 with 10:55 left in the contest. The Rams responded with a go-ahead goal from Ben Barnes with 9:31 remaining. In desperation mode, the Tigers took advantage of a man-up opportunity on a second goal from Osten to even the score at 6-6 with 1:50 left in regulation.
In overtime, Osten completed his hat trick with 2:13 left in the extra frame to take the win and lift the Tigers to the WPIAL Championship Game. Osten's three goal night was good enough to earn him Wright Automotive Player of the Game Honors.
North Allegheny faces Peters Township on Friday at Robert Morris for the WPIAL Championship. The start time is to be determined. Pine-Richland faces Mt. Lebanon in the third place consolation match Friday, where the winner will join the Tigers and Indians in the PIAA Tournament next week.