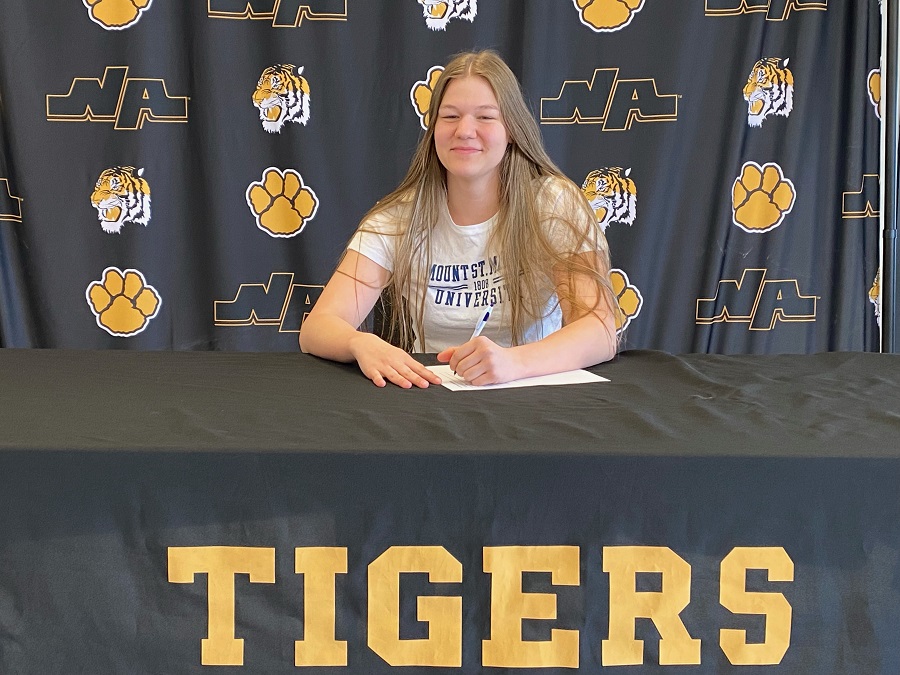 Natalie Marquiss Signs LOI With Mount Saint Mary's University
North Allegheny senior Natalie Marquiss signed her letter of intent Thursday afternoon to continue her academic and water polo career at Mount Saint Mary's University in Maryland. Mount Saint Mary's is a Division I program in the Northeast Conference.
As a senior, Marquiss earned second-team all-state and finished the season with 11 goals, 31 assists and 41 steals. She played an important role in North Allegheny's 18-5 record and second consecutive Western Conference title. The Lady Tigers finished in fourth place at the state tournament, the best finish for NA since a fourth place showing in 2014.
Marquiss will major in Finance at Mount Saint Mary's University.