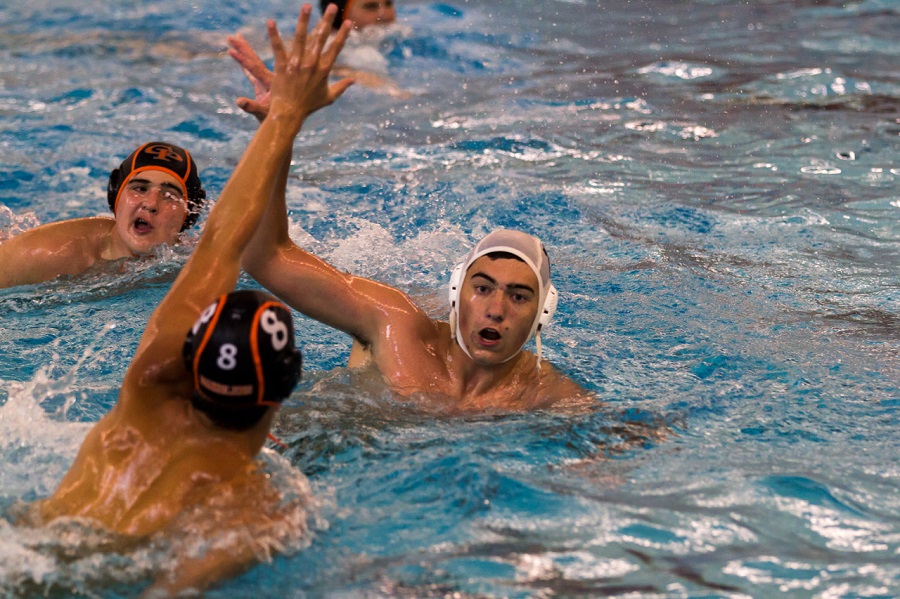 Perfect Performance By NA Boys At Screamin' Eagle Tournament
The North Allegheny boys' water polo team soared to a perfect 3-0 appearance at the Screamin' Eagle Tournament at Cumberland Valley High School. The Lady Tigers posted a 1-2 showing at the weekend tournament.
Spearheaded by a six-goal performance from Drago Marjanovic, the NA boys' team opened the event with an 8-6 victory against host Cumberland Valley. Goalie Jacob Hollo captured 14 saves and one steal for the win.
The Tigers continued their momentum into the next match, earning a 14-7 triumph over the LaSalle Explorers. Marjonovic again paced the offense with five goals and six assists. Joel Songer added four goals and Luke Pieton chipped in with a pair of goals. Hollo made 19 saves and dished out three assists.
In the final match of the tournament, the NA boys defeated Souderton, 11-7. Ben Phillips was the top scorer for NA with four goals, followed by Songer who notched a hat trick. Marjanovic and Tan Kocyildirim tallied two goals each. Hollo posted 10 saves and three assists in net.
The Lady Tigers' lone win at the Screamin' Eagle Tournament came in their first contest, a 9-8 victory over Pennridge. Sarah Koehler led NA with four goals and Emma Halle tallied a hat trick. Grace Cibula and Ryley McClellan netted two goals apiece and goalie Kate Sekinger grabbed eight saves and a steal. The NA girls finished up the tournament with a pair of losses to Cumberland Valley, 14-9 and 8-7. Koehler scored five and three goals, respectively, in the last two contests for the Lady Tigers.
The North Allegheny boys sit at 4-1 on the season, while the Lady Tigers have a 4-4 record on the year. Both teams will be in action this weekend at the NA Tiger Classic Invitational.