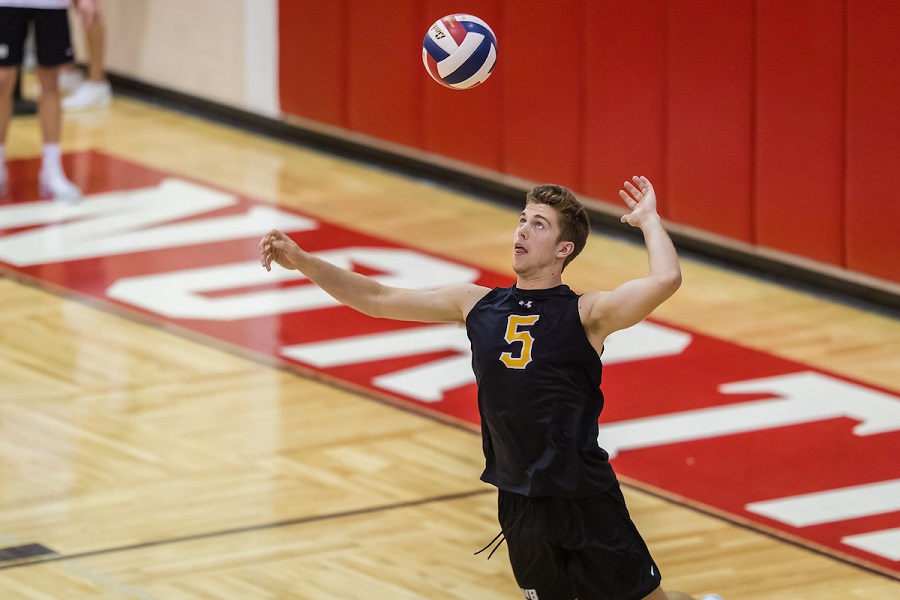 Reigning PIAA Champs Open Season At NA Invitational
The reigning PIAA champion North Allegheny boys' volleyball team opened the 2019 season on Saturday by hosting the annual North Allegheny Invitational. The Tigers reached the tournament quarterfinals before bowing out to Exeter Township, the fourth-ranked team in the state. North Allegheny entered the tournament ranked No. 1 in Pennsylvania.
North Allegheny rolled through pool play to earn the top seed in the tournament. The Tigers faced 16th-seeded North Hills in the opening round and claimed a 25-14 win. In the quarterfinals, NA was upended by Exeter Township by a narrow 26-24 margin. Exemplifying the depth and talent on display at the NA Invitational, the championship came down to two other top-10 teams in the state. Central York claimed the tournament title by beating Northeastern, 25-22. For a detailed look at tournament results, click here.
Helping pace North Allegheny on the day was Drew Hunker and Ben Mendes who posted 27 and 24 kills, respectively. Mendes connected at a high success rate with a .463 hitting percentage. Stacking the net was Jeremiah Zemet with a team-high nine blocks. Defensively, Trevor Treser delivered 31 digs. Setter Sava Topich led with 109 assists and added five aces and eight blocks. Kyle Davies chipped in with five aces.
North Allegheny will kick off the regular season with a road contest against Fox Chapel on Monday.