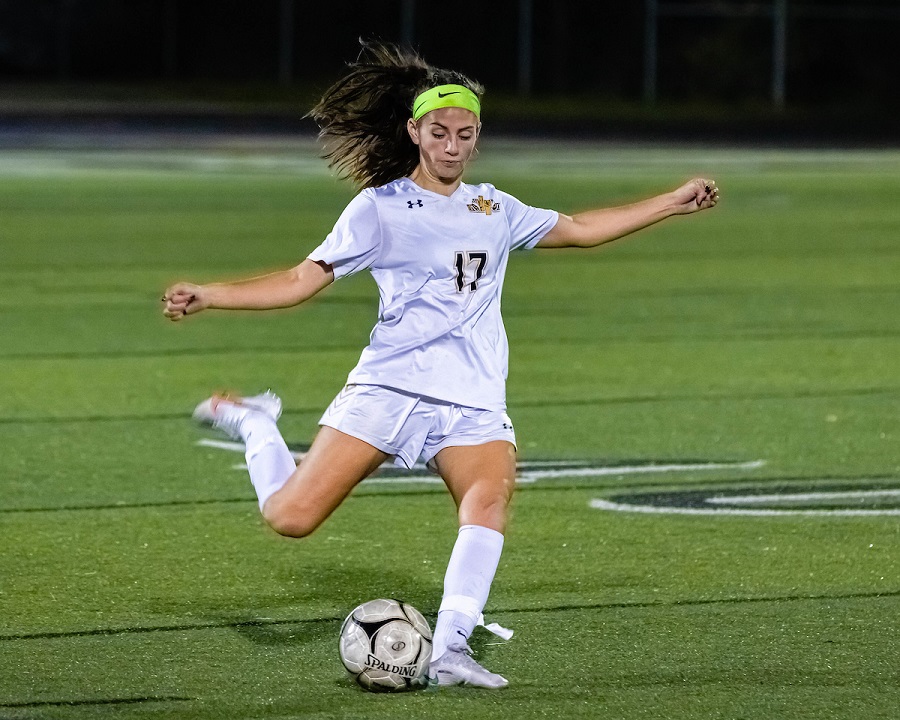 Sarah Schupansky Named Finalist For Moe Rosensteel Player of the Year Award
North Allegheny senior Sarah Schupansky is one of three finalists for the 2020 Kaitlyn "Moe" Rosensteel Player of the Year Award. It's the second consecutive year that Schupansky has been named a finalist for the award, given to the top girls' soccer player in Western Pennsylvania.
Last year's inaugural award was given to Mars' Ellie Coffield, who is again a finalist in 2020 along with Brownsville's Tessa Dellarose.
Schupansky, a University of Pittsburgh commit, is North Allegheny's team leader in goals with 21 on the season, including a marker in the WPIAL championship game last week. She also assisted on the game-winning tally by sophomore Lucia Wells that propelled the Tigers to a second straight WPIAL title. Schupansky was recently named to the All-WPIAL team for a second consecutive year.
The winner of the second annual Moe Rosensteel Player of the Year Award will be unveiled on November 19, after the conclusion of the PIAA playoffs.