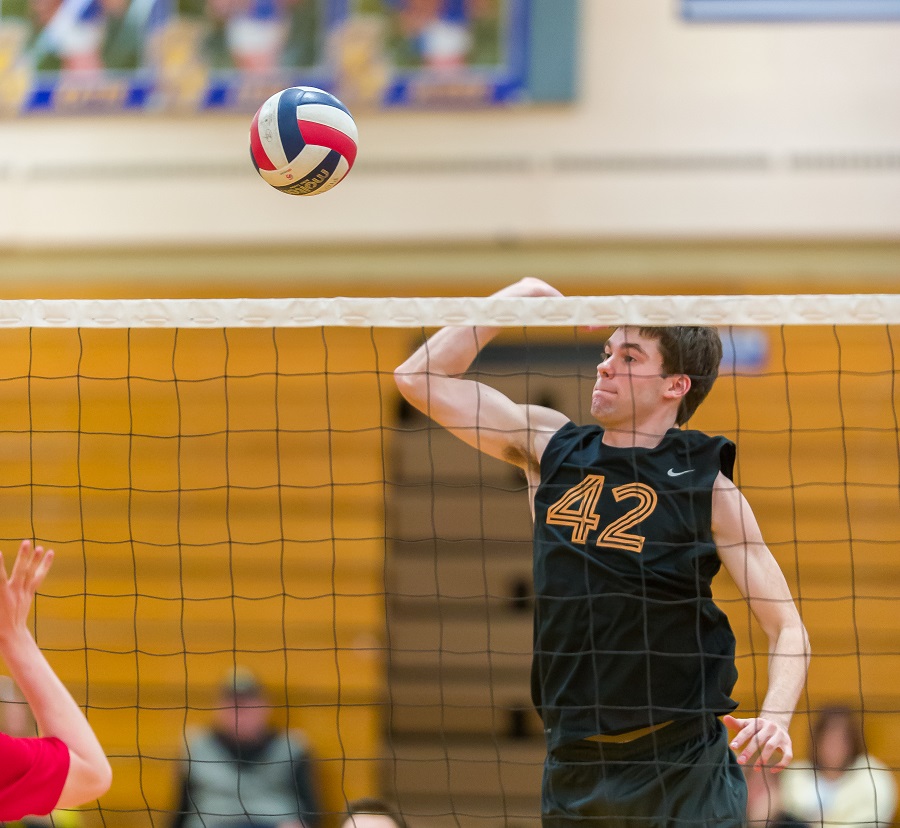 Second Place For Boys Volleyball At Derry Invite
The North Allegheny Boys Volleyball Team earned a second place finish at the Derry Invitational on Saturday. After breezing through pool play, the Tigers defeated Penn Hills, Pine-Richland and host Derry on their way toward the tournament title match with Fox Chapel.  Earlier in pool play, NA had topped the Foxes, 25-15.  However, Fox Chapel claimed the tournament championship by edging the Tigers in the rematch, 25-21.
Individually for the Tigers, senior David Haus collected a team-best 56 kills at the tourney.  Senior Mitch Higgins followed with 37 kills. Matt Nichol was tops in aces with five.  Senior Brendan Brown collected 13 blocks, followed by Jeremy Best who notched 10. Libero Ethan DeRubbo posted 29 digs and setter Antonios Balouris had 128 assists.
North Allegheny will return to the site of this weekend's tournament on Wednesday night for a non-section match with Derry.  Start time is slated for 7:00 pm.
Round 1 Pool Results:
NA defeated Penn Hills 2-0 (25-14; 25-17)
NA defeated Pine-Richland 2-0 (25-16; 25-17)
NA split with OLSH (25-27; 25-17)
Round 2 Pool Results:
NA lost to Norwin 19-25
NA defeated Derry 25-17
NA defeated Fox Chapel 25-15 
Playoffs:
1st Round NA defeated Penn Hills 25-14
Quarters NA defeated Pine-Richland 25-21
Semis NA defeated Derry 25-18
Final NA lost to Fox Chapel 21-25