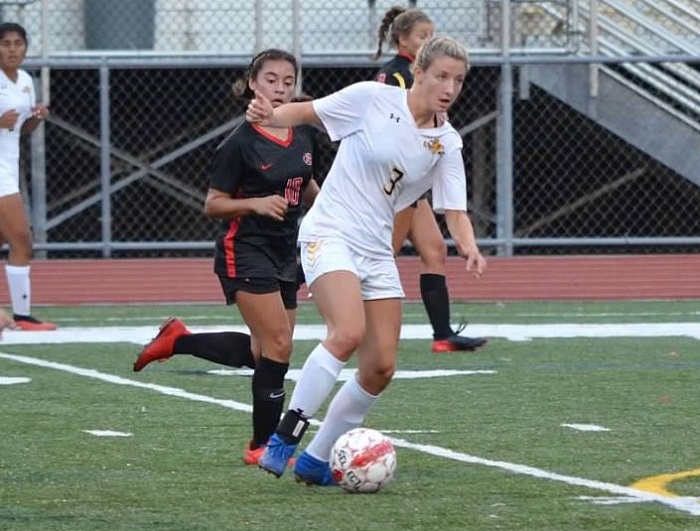 Seven Tigers Named All-Section, Chuck Kelley Section Coach of the Year
After winning the Section 1-AAAA title with an undefeated 12-0 record, seven North Allegheny girls soccer players were named to the Big 56 Conference all-section team, including four first-team selections. Additionally, Tigers head coach Chuck Kelley was named the Section 1 Coach of the Year.
Earning first-team accolades were seniors Emma Bundy and Ava Ruppersberger, and juniors Sarah Schupansky and Madison Vukas. Bundy is a Duquesne University commit and is second on the team with 10 goals this season. Bundy netted game-winning markers this year against Pine-Richland in overtime and Fox Chapel. Ruppersberger is fourth on the squad with seven goals and has been a reliable source of offense since her freshman season. It's the third consecutive year both Bundy and Ruppersberger have received first-team honors from the Big 56 Conference.
Schupansky, a University of Pittsburgh recruit, leads the team with 20 goals this season, including an OT game-winner against Upper St. Clair. With her athletic play in net, Vukas has helped the Tigers post seven shutouts so far this year. It's the second straight year for Schupansky and Vukas as all-section picks with both garnering second-team recognition a year ago.
Picking up second-team laurels in 2019 were senior Sophia Spano, junior Tulasi Syamala and freshman Lucia Wells.
For a look at the entire all-section team list, click here.
The North Allegheny girls' soccer team returns to action on Monday night at 8:00 p.m. to face the Peters Township Indians in the WPIAL Class AAAA semifinals. The contest will be played at Moon High School and will be broadcast by the North Allegheny Sports Network.